Former Jacksonville, FL Officer Charged With Soliciting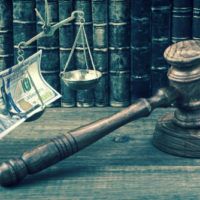 A former Jacksonville Sheriff's Office employee is facing solicitation charges after approaching an undercover officer and requesting to engage in sex acts, according to a February 16, 2018 report posted by Action News Jacksonville. The accused man was booked into the Duval County Jail after the incident, which occurred outside a convenience store around 7:30 p.m. Prostitution is a Florida offense that could lead to charges for both the person requesting and the individual offering sex acts in exchange for money. The penalties become more serious with subsequent convictions, so you should discuss your circumstances with an experienced attorney if you are facing similar Florida prostitution charges.
Solicitation Versus Prostitution
Solicitation charges apply to the person who is requesting sex acts in exchange for money or other items having value. Conduct qualifying as solicitation includes enticing, inducing, or procuring another person to engage in prostitution, as well as actually hiring a person for purposes of prostitution.
Prostitution is the other side of the transaction, where a person offers to engage in sex acts for money. There are multiple types of conduct included under Florida's prostitution laws:
Owning or operating a building designated for prostitution purposes;
Offering to engage in prostitution acts;
Offering a place for purposes of engaging in prostitution;
Arranging or transporting a person to a place designated for prostitution;
Setting an appointment for prostitution; and,
Entering into a location for purposes of prostitution.
Based upon these definitions, it is possible for a person to be charged with a prostitution crime without actually engaging in a sex act. These laws are intended to cover situations commonly known as "pimping" or acting as a "madame."
Increasing Penalties for Subsequent Offenses
The criminal punishment for prostitution crimes depends on whether the accused is offering sex acts or a customer.
Penalties for the Prostitute or Person Arranging Prostitution: A first offense is a Second Degree Misdemeanor punishable by 60 days in jail, a maximum of $500 in fines, and up to six months on probation.

A second offense is a First Degree Misdemeanor, which carries penalties up to one year incarceration or on probation, and up to $1,000 in fines.
A third or subsequent conviction on prostitution charges is a Third Degree Felony. A judge may issue a maximum sentence of five years in jail or on probation, as well as a $5,000 fine.
Penalties for the Customer: In all cases, a conviction means mandatory 100 hours of community service. In addition, an offender must attend a court-approved course on prostitution, submit to testing for sexually transmitted diseases, and pay a maximum fine of $5,000. Plus:

A first time offense is a First Degree Misdemeanor, which may lead to a maximum of one year in jail or on probation, along with a $1,000 fine.
For a second conviction, the crime is a Third Degree Felony. There is a mandatory minimum of 10 days in jail, and a judge could also order a maximum of five years in prison, five years on probation, and a $5,000 fine.
A third conviction is a Second Degree Felony, punishable by up to 15 years in prison or on probation; however, it is mandatory for a judge to order at least 10 days in jail. Fines could reach up to $10,000.
Talk to a Skilled Florida Criminal Defense Lawyer Today
If you are facing charges on either side of a prostitution case, please contact attorney Kevin J. Kulik in Fort Lauderdale. We can schedule a confidential consultation to discuss your options.
Resource:
actionnewsjax.com/news/local/former-jacksonville-police-officer-arrested-for-allegedly-soliciting-a-prostitute/700897317