Four Hialeah, FL Suspects Face Extradition to Virginia in Skimming Scheme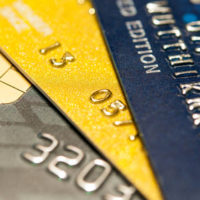 The Miami-Dade Police Department apprehended four suspects in a credit card fraud scheme tracing back to businesses in Virginia, according to officials' reports. The two men and two women, with ages ranging from 21 to 32 years old, were confronted as they returned to the US from Cuba; all are legal immigrants that reside in Hialeah, Florida. Authorities issued a statement indicating that the group was engaged in a credit card skimming scheme that landed them $18,000 in fraudulent charges, though an investigation may lead to additional amounts. Miami-Dade Police obtained a total of 56 warrants to serve upon the suspects, who are being extradited to Virginia to face charges where the crimes occurred. Unless the accused individuals consent to extradition or obtain an extradition bond, they will be required to attend a hearing on the matter. Still, there are defenses to extradition in Florida.
Extradition Hearings

When an extradition warrant is issued by another state, it will include a request that Florida law enforcement arrest the suspect and turn the person over to local authorities. The jurisdiction making the request is the demanding state, and Florida is the asylum state. If you're arrested on an extradition warrant, you have the option of going through the extradition hearing process. To prevail in an extradition hearing, officials must meet certain procedural standards:
There must be a valid arrest warrant submitted by the demanding state;
The warrant must be supported by a sworn document, prepared by the demanding state, that alleges a criminal offense;
Warrant documents must provide enough information for authorities in the asylum state to identify you as the actual offender; and,
The demanding state must make arrangements to retrieve you within 30 days after the date of arrest. If officials fail to take the fugitive into custody, you may be released.

Contesting an Extradition Warrant

If you have been arrested on an extradition warrant, there are defenses you may present at your hearing. Where the warrant documents are insufficient, you may be released or the judge may allow the demanding state additional time to correct their paperwork.
However, there is also the defense of Dual Criminality, which states that a fugitive can only be extradited to a demanding state if the alleged offense is also a crime in the asylum state. If the conduct alleged by the demanding state is not a criminal offense in Florida, there is no basis for extradition.
A Skilled Florida Warrants and Extradition Lawyer is Key to Your Defense

When you're apprehended by law enforcement outside the jurisdiction where you committed a crime, you have options for contesting extradition. However, the defenses available to you at an extradition involve very complex procedural rules that require an extensive legal background. Only a qualified lawyer has the experience necessary to fight extradition and protect your rights. Attorney Kevin J. Kulik has assisted many clients in the Broward County region in extradition hearings, raising all available defenses under the law. Please contact our Fort Lauderdale office today for a confidential consultation.
Resource:
dailyprogress.com/news/crime/louisa-skimming-suspects-arrested-in-florida/article_a634f2ca-ff5c-11e6-9aff-a745a08f630d.html