Fugitives with Active Arrest Warrants Not Welcome in Florida Shelters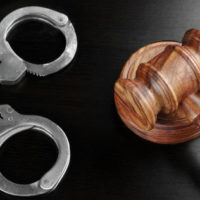 A Florida sheriff created a firestorm on social media when he tweeted on September 6, 2017 that fugitives would be arrested on site if they attempted to find a safe harbor from Hurricane Irma at one of the area's designated shelters. According to the Miami Herald, the sheriff promised that anyone with an active warrant would be immediately detained and booked in the secure shelter of the Polk County Jail. The controversial statements aside, the story raises interesting questions about the different types of warrants under Florida law. Though an extradition warrant deals with transporting a fugitive from one jurisdiction to another, an arrest warrant is a very different situation. There are a couple of types of warrants, so it's important to understand which one may apply to your circumstances.
Failure to Appear Warrants
 If you're arrested in a misdemeanor case, a judge may issue allow you to be free until your trial date; the caveat is that you must show up in court for all future hearings, including your arraignment, pretrial appearances, your trial, and any other hearings where your presence is mandatory. Your failure to do so will result in the court issuing a failure to appear warrant, otherwise known as a "bench" warrant. This order of the court requires law enforcement officials to immediately take you into custody due to your failure to show up for a required court appearance.
A bench warrant follows you everywhere and remains active unless you do something about it. This failure to appear warrant is what officially qualifies a person as a fugitive of the law.
 Violation of Probation (VOP) Warrants
 If you've been sentenced to probation and violate the terms, a court may issue a VOP warrant. For example, if you don't report to your probation officer, change your address without informing the court, or fail to complete a court-ordered program, you may violate the terms of your probation. Committing another crime is also considered a violation. If a VOP warrant is issued in your case, there are a few details you should know about your rights.
You have already been sentenced to probation, so you don't have access to the same legal protections as you would with a new crime;
There is no statute of limitations on a VOP warrant, so it will remain active;
You don't have a right to bond while you wait for a hearing date, meaning you may be held in jail;
You can be forced to testify against yourself; and,
The guilt beyond a reasonable doubt standard does not apply.
Consult with a Florida Criminal Defense Lawyer About Warrants
No matter what the underlying circumstances may be, a warrant is a serious matter under Florida law. You shouldn't put your rights at risk by representing yourself, so discuss your situation with an experienced criminal defense attorney. A lawyer can tell you more about potential defenses to a warrant, so you may face lesser penalties; plus, you'll no longer live in fear of being arrested when you least expect it. If you have questions about warrants, please contact attorney Kevin J. Kulik. We can schedule a consultation to discuss your case at our convenient Fort Lauderdale office.
Resource:
miamiherald.com/news/nation-world/national/article171551437.html