Governor Scott Signs Bill On Adult Civil Citation Program In Florida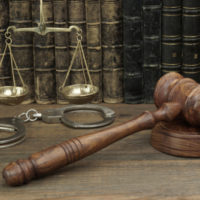 In the wake of the Parkland, FL shootings, Governor Rick Scott signed highly publicized bills on gun control and making threats to kill a Second Degree felony; one that did not get much attention in the news is a measure that authorizes the adult civil citation program. Tallahassee's WCTV Eyewitness News reported on March 30, 2018 that Senate Bill 1392 will encourage law enforcement to issue infractions for minor offenses, instead of arresting and detaining offenders. Broward, Palm Beach and Miami-Dade counties have already implemented similar initiatives with great success. The SB 1392 expands these programs, directs all Florida counties to consider and set up similar programs.
There are remarkable advantages for taxpayers, but the benefits for offenders on minor crimes is also exceptional. You should discuss your options with a skilled Florida criminal defense lawyer, but a summary of the adult civil citation approach should also be helpful.
Overview of Existing Adult Civil Citation Programs
This system is essentially a pre-arrest diversion program that allows police to issue a citation to adult offenders that commit certain non-violent, misdemeanor crimes. The adult civil citation is in lieu of an arrest or Notice to Appear, and law enforcement have the discretion when writing you up for an infraction: It is not mandatory, regardless of the offense. Plus, note that adult civil citation programs are voluntary, so you can opt out if you choose.
Requirements and Eligibility
Only first-time offenders on designated misdemeanor crimes are eligible for the adult civil citation programs which already exist in certain Florida counties. Qualifying offenses include:
Underage possession of alcohol;
Possession of low amounts of marijuana or drug paraphernalia;
Providing alcohol to a minor;
Trespassing;
Battery or assault in a non-domestic setting;
Petit theft;
Retail theft of a shopping cart;
Disorderly conduct;
Criminal mischief; and,
Other crimes designated by law.
Proceedings Under Florida's Adult Civil Citations
There are a few stages of the process for an adult civil citation, beginning on the day that a police officer issues it to you. Generally, you have a certain number of days after the citation date to reach out to a program director and sign up. Failure to do so means that a warrant will be issued for your arrest. You will sign a Participation Agreement that provides all the conditions of your citation.
Though existing programs vary, you may expect such conditions as:
Payment of a fine and/or program fee;
Avoiding drugs and alcohol, and submitting to screenings to ensure compliance;
Mandatory community service hours; and,
The requirement to undergo behavioral health treatment, educational courses, alcohol or controlled substance abuse programs, and similar options.
When you meet all of the requirements, the case is dismissed and there is no mark on your permanent record.
Schedule a Consultation with a Florida Criminal Defense Lawyer Today
If you would like to know more about adult civil citations, please contact attorney Kevin J. Kulik in Fort Lauderdale, FL to schedule a consultation. Our knowledgeable legal team can tell you more about how these programs work, the benefits, and whether an adult civil citation is an advisable option in your case.
Resource:
wctv.tv/content/news/Gov-Scott-signs-18-bills-into-law-vetoes-one-478416743.html