Grace Period is Over: Police Will Be Enforcing Florida's Hands-Free Law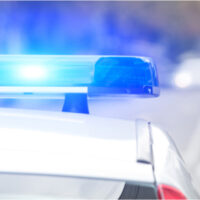 The news regarding Florida's new hands-free statute made headlines when it went into effect last July, since it made many changes to how motorists can interact with the phones and other electronic devices while driving. However, many people weren't aware that several law enforcement departments in the state were granting drivers a grace period to get used to the legal requirements.
Well, that leniency ended when the clock struck midnight welcoming in the New Year on January 1, 2020. According to an article in the Miami Herald, Florida Highway Patrol troopers and other law enforcement agencies will be ticketing drivers on the spot when officers observe motorists texting while driving. You might not expect this type of citation to have serious legal implications, but it may affect your driving privileges. Talk to a Florida traffic violations lawyer about the specifics, but you can also check out some general background information:
Synopsis of the New Hands-Free Law: Texting while driving has been banned in Florida for several years, but – before the new statute became effective – police could only issue a ticket if they pulled you over for some other reason. That legal arrangement is known as "secondary" enforcement, because the violation is secondary to the underlying grounds to stop you.
As of July 2019, the statute gave law enforcement primary authority, so police only need to see you to cite you for texting while driving. The statutory language gave police departments the option to give motorists verbal or written warning, but only through December 31. In addition, the law provides:
You can still use a GPS on your phone;
You're allowed to make hands-free calls via your phone or vehicle communication system;
It's legal to review emergency messages and alerts sent by your telecommunications provider; and,
You can text if you're fully stopped at a traffic sign or signal. 
However, the statute still restricts phone use in certain designated zones. You can be ticketed in school zones or crossings, and in an active work zone if you're doing anything to interact with your phone.
Punishment for Violating Florida's Ban on Texting While Driving: For a first-time offense, you'll need to pay a $30, plus court costs; together, these amounts could range into the hundreds of dollars. Plus, as with many other traffic violations, the penalties for breaking the law increase in severity with subsequent offenses. The fine is doubled to $60 for a second violation, and there are associated court costs as well. In addition, a subsequent citation could lead to points on your driving record. Your license could be suspended if you've accumulated points through other traffic matters.
Trust a Florida Traffic Violations Attorney to Assist with Your Ticket
If you were ticketed under Florida's new hands-free driving law, it's important to consider strategies besides pleading guilty and paying the fine. Eventually, you might regret not fighting the citation, since it will remain on your record. To learn more about how our office can help with traffic violations, please contact Fort Lauderdale traffic violations attorney Kevin J. Kulik. We can set up a case evaluation consultation to review your case.
Resource:
miamiherald.com/news/state/florida/article238822448.html
https://www.kevinkuliklaw.com/how-police-questioning-can-lead-to-an-arrest-for-dui-in-florida/