Hit & Run Among Multiple Charges In Citrus County, FL Police Chase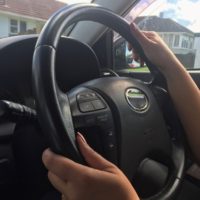 The charges are adding up in the case of an Ocala man who led police officers on a high-speed chase through Sumter County, Florida, which ended in the death of a woman struck by the offender's vehicle. An August 24, 2017, Citrus County Chronicle report states that the man was fleeing officers in a BMW when he ran a stop sign and collided with the victim's Honda SUV. The BMW crashed into several other vehicles after the initial collision and, when it finally came to rest, the accused attempted to escape. Florida Highway Patrol officers were able to apprehend him, at which point they charged the accused with second-degree murder, leaving from a crash involving death, and many other crimes. Leaving the scene of a car accident is a serious matter, but the charges are extremely severe if a person is injured or killed. A Florida hit and run attorney can represent your interests if you're facing this type of crime.
Leaving the Scene of an Accident Involving Death
What many people refer to as a hit and run is termed leaving the scene of an accident under Florida law. Motorists have certain legal obligations after being involved in a traffic incident, and the level of their statutory duties depends upon the circumstances of the crash. If another person is injured or has been killed, a driver must:
Stop his or her vehicle safely, near the scene of the accident;
Provide contact and vehicle information to the other motorist;
Present a driver's license upon request;
Provide contact and vehicle information, and any other details as requested by responding police officers;
Report the accident to authorities if the other driver is not in the condition to obtain the information above; and,
Render "reasonable assistance" if it's obvious that the other driver needs medical attention.
Penalties for Conviction of Leaving the Scene When a Person Had Died
The crime of hit and run where the accident involves the death of another person is a First Degree Felony in Florida, the most serious offense under the state penal code. Penalties include up to 30 years in prison and a maximum fine of $10,000. If you were drunk driving at the time of the accident, Florida's mandatory minimum prison sentencing applies. You are facing a minimum of two years' incarceration.
Discuss Strategy with an Experienced Florida Criminal Defense Attorney
Leaving the scene of an accident is a crime, not just a case involving a violation of traffic laws. A conviction carries considerable penalties, especially if another person is hurt or killed as a result. It's possible to defend your interests, but you'll need a skilled criminal defense lawyer that has extensive experience in fighting these cases in court. Attorney Kevin J. Kulik has represented many clients in all types of criminal cases, using strong defense strategies to obtain a favorable outcome in court. If you're facing hit and run or other charges, please contact our Fort Lauderdale office today. Our legal team can answer your questions or schedule a confidential consultation to discuss your case.
Resource:
chronicleonline.com/news/crime_and_courts/more-charges-for-man-accused-in-crash-that-killed-inverness/article_3f766086-8900-11e7-95d5-8f6c99468e2f.html