How a Criminal Conviction Affects Child Custody Issues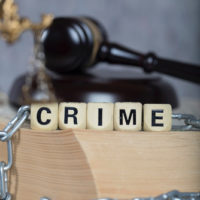 There are plenty of obvious, expected ways that a criminal conviction will affect your life. However, there is a consequence you may not have anticipated: Criminal activity can affect your parental rights in proceedings involving your children. Beyond fines, jail time, probation, and other penalties, you could face challenges with custody or visitation, officially termed "parenting" and "time-sharing" under state law. However, you do have rights in a criminal case, and there are strategies for fighting most types of criminal charges. Discuss your circumstances with an experienced Florida criminal defense lawyer, and read on to learn more about how criminal activity can affect your rights as a parent.
Why Criminal Activity and Convictions Matter: Under Florida's statute on child custody and visitation, the best interests of the child are the key consideration in a court's determination on such issues. In many cases, a judge will order parents to equally share in joint custody for purposes of the important decisions regarding the child's upbringing. Because courts recognize that children benefit from having a strong parental relationship, both parents will likely share in visitation as well.
However, a criminal arrest or conviction has an important effect on the factors related to the child's best interests. You could lose your right to participate in decision-making on important issues on raising your child. In some situations, you could also be prevented for exercising visitation rights – or a judge could order supervised visitation.
Your Prior Criminal History: The amount of weight a court will give to your prior criminal history depends on various factors in the child's best interests standard. Considerations include:
The nature of the offense, such as whether it involved violent conduct;
How old you were when convicted;
Whether the arrest led to official charges, was dismissed before trial, or led to an acquittal;
How long ago you were convicted;
Whether alcohol and/or drugs were involved in the conviction;
The age of the victim, for a crime against individuals;
Your relationship to the victim;
The details of the sentence issued by the court; and,
Many other factors.
Criminal Activity During Child Custody Proceedings: Your situation is more serious if you are arrested or convicted for criminal activity while a custody or visitation matter is proceeding before the court. These issues can arise through a divorce case or in connection with paternity, but the child's best interests standard still applies. While a prior conviction may have less of an impact on your current ability to raise your child, a more recent criminal case could lead to a harsh result.
Protect Your Parental Rights with the Help of a Florida Criminal Defense Lawyer
If you were arrested on criminal charges, the best strategy to safeguard your parental rights is to present a solid defense to the allegations. A knowledgeable criminal defense attorney can help, so please contact attorney Kevin J. Kulik to learn more about your options. We can answer your questions and address your concerns during a confidential consultation at our Fort Lauderdale office.
leg.state.fl.us/statutes/index.cfm?App_mode=Display_Statute&URL=0000-0099/0061/Sections/0061.13.html