How a Florida Criminal Conviction Can Affect Your College Education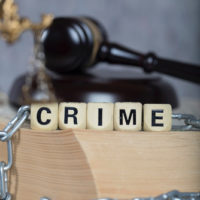 If you are planning to attend college, either as a high school student or adult, you may have difficulties achieving your secondary education goals when there is a Florida criminal conviction on your record. Even a simple mistake, whether a misdemeanor or felony, can eliminate your chances of admission into many private and public institutions. With the help of an experienced criminal defense attorney, you may be able to avoid or reduce the charges. Alternatively, you may be able to expunge or seal your criminal record. An overview of the challenges you face may be useful.
Implications for Current University Students
 If you are currently enrolled as a student and are convicted on criminal charges, many secondary education institutions will impose sanctions. The punishment will largely depend on the school and the nature of the crime. Some colleges and universities have rules that result in a suspension for the remainder of the semester, without a refund of any tuition fees. If you reside on campus, you may be forced to leave the dorms. In serious cases, you could be forced out of school entirely.
 A Criminal Conviction and Your Future Education
When you are applying to college, you will likely be required to disclose any criminal convictions, even on charges you faced as a juvenile. Even if you do not need to reveal criminal activity, some schools will conduct a background check as part of the application process. Any criminal history could lead administrators to reject your admission application.
 Availability of Student Loans
 The high costs of secondary education lead many students to take out public or private loans to pay for tuition, lodging, and costs of living. With a criminal record, you could be denied a student loan – even if you are admitted to a university or college. For example, the federal government, which is a source for many students seeking financial aid, will not offer a grant or loan to anyone with any type of drug offense.
 Juvenile Delinquency and Your College Education
 If you were involved in criminal activity as a minor, your case may have proceeded through juvenile court. Some of these records are automatically sealed from the public or for certain purposes, but others are not. You must go through the process of expungement or records sealing, which is not available if you were found guilty of:
Assault or aggravated assault;
Battery or aggravated battery;
Arson;
Firearm possession in violation of law;
Unlawful use of destructive devices, such as bombs or explosives;
Negligent endangerment of children;
Cruelty to animals;
Assault or battery on a police officer, firefighter, emergency medical provider, or public transit employee; or,
Unlawful possession or discharge of a weapon or firearm on school property.
Talk to a Florida Criminal Lawyer About Defense Strategies
There is a lot at stake for your future and educational opportunities if you are convicted of any type of crime in Florida. However, you can avoid or reduce the implications of a criminal conviction by working with a skilled defense attorney. If you are facing charges and want to know more about your defense options, please contact Fort Lauderdale, FL attorney Kevin J. Kulik to schedule a confidential consultation.