How Do Florida Criminal Charges Affect Immigration Proceedings?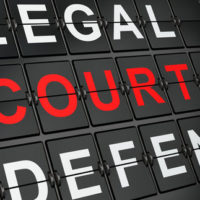 If you are an immigrant working through the naturalization process in the US lawfully, you are probably aware of the severe implications if you are arrested for a crime. Even if you are legally present in the country, you may be denied citizenship. Undocumented individuals may be subject to removal, i.e., deportation. If you are facing charges, your first step should be to consult with a knowledgeable Florida criminal defense attorney to represent you. You may be able to avoid a conviction or obtain another favorable result that will not impact your status. Some additional information may help you understand how an arrest impacts immigration.
 Arrest Compared to Conviction
There is a difference between an arrest and conviction, regardless of whether or not you are an immigrant or citizen. In an arrest situation, you are detained for suspected criminal activity based upon probable cause. An arrest does not equal guilt, however. To obtain a conviction, the state must prove that you are guilty beyond a reasonable doubt. In other words, the information necessary to support an arrest is lower than a conviction. Therefore, you are not convicted of a crime where.
The charges were dismissed after your arrest, perhaps because the prosecuting attorney does not have enough evidence for a conviction;
You were acquitted after a full trial because the prosecutor did not meet the burden of proof;
You were found delinquent in juvenile court, which is not the same as a conviction; or,
Your case was resolved through probation.
When an Arrest Does Matter
U.S. immigration laws require you to show that you are of good moral character. Officials may look at your arrest record if the criminal charges conflict with this consideration, regardless of whether you are convicted. Facts that show you are involved in drug trafficking or have a history of drug abuse may affect your immigration status. This information goes into the government's assessment of your character, so a conviction is not necessary for the US government to deny your application for citizenship.
Prior Arrests
When you are going through the naturalization process, you must disclose all arrests, citations, or detentions by law enforcement. You must also reveal if you engaged in criminal activity, even if you were never charged and not convicted. Again, the focus is on your good moral character instead of whether you were able to beat the criminal process. The relevant time period is five years before you file your application for citizenship, but officials may delve further into your past if there is significant evidence of bad moral character.
Consult with a Florida Criminal Attorney About Defense Strategies
If you were arrested and bear any type of immigration status, it is critical to work with an experienced criminal defense lawyer. It may be possible to avoid a conviction or obtain another outcome that does not affect immigration. An acquittal or dismissal of the charges could allow you to avoid immigration consequences, so please contact attorney Kevin J. Kulik in Fort Lauderdale, FL today. Our legal team will schedule a free consultation to review your circumstances.