How Do I Get Rid of a Florida Arrest Warrant?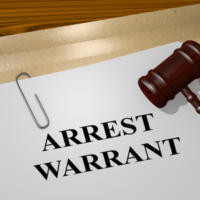 The short answer to the question is that you do not simply eliminate a Florida arrest warrant: It will not just go away, which puts you in a two-pronged predicament:
At any given moment, an encounter with law enforcement could lead police to take you into custody immediately; and
There is still the underlying criminal offense or traffic citation to address, which carries its own penalties separate from the warrant.
Based on these factors, you can see that doing nothing could put you in an awkward status indefinitely. You will be in constant fear of arrest and – even if you do want to turn yourself in on the underlying matter – you have concerns about being taken into custody on the warrant. While you cannot just make it disappear, a Fort Lauderdale warrants lawyer can assist with resolving the matter. Some additional details should give you some hope.
How Arrest Warrants are Issued
Before getting to the legal process for resolving warrants, you should understand how a court issues them. There are three situations where someone may be the subject of an arrest warrant under the Florida Rules of Criminal Procedure:
A judge reviewed affidavits and other evidence and determined that probable cause exists that you committed a crime. The judge issues the warrant so that you are taken into custody and brought into court to address the allegations.
The corrections officer assigned to your probation matter may file a petition alleging that you violated the terms established by the court.
If you failed to appear in court for a required hearing, the judge can issue an arrest warrant.
Note that the arrest warrant may include information on whether you have a right to bail and the amount you must post to be released, if applicable.
Options for Getting Rid of a Florida Arrest Warrant
From the different ways an arrest warrant may be issued, it is likely that you will know it exists. With help from an attorney, you can find out the details and determine what is required to eliminate it. The specifics will depend on your circumstances, but potential strategies may include:
A motion to quash an arrest warrant that was improperly issued; or
A motion to withdraw the warrant.
It is rare that an arrest warrant would be quashed, but there are advantages to requesting that the court withdraw it. Prosecutors may be willing to recall warrants if you demonstrate a willingness to be in attendance for all future court dates. By retaining a lawyer, you send a message to the judge that you are serious about resolving the warrant AND underlying charges.
Trust a Broward County Criminal Defense Attorney for Assistance with Warrants
This overview may help you understand why you cannot just get rid of a Florida arrest warrant, but you will need assistance with strategies for resolving the matter. To learn how an experienced lawyer can help, please contact attorney Kevin J. Kulik. We can set up a confidential consultation at our offices in Fort Lauderdale. After we review your circumstances, we can assess strategies for obtaining the best possible outcome.
Resource:
flcourts.org/content/download/217910/file/Florida-Rules-of-Criminal-Procedure.pdf
https://www.kevinkuliklaw.com/florida-white-collar-criminal-cases-two-critical-stages-for-your-defense/