How to Get Your SCRAM Off – Legally – in Florida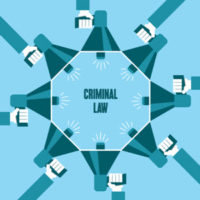 If you were recently arrested for DUI or other alcohol-related offenses in Fort Lauderdale, Broward County, or in the surrounding area, the judge in your case may order you to wear a Secure Continuous Remote Alcohol Monitor (SCRAM). This requirement is a condition of your release, similar to a bond that you would post to remain free until your trial date. The Florida Safety Council recommends these devices as a way to keep tabs on offenders and ensure they do not drink, so they can be very invasive of your privacy. If you were ordered to wear a SCRAM, you may have options to get the device removed – legally. A Florida criminal defense attorney can help, but some answers to your questions may also be useful.
Why was a SCRAM ordered in my case? When you first appear before the judge in a drunk driving or alcohol-related case, a judge will consider whether to release you pending your trial. To make sure you come back to court on that date, the court will address bond or a release on your own recognizance. SCRAM is another way of ensuring you attend your trial, as you will not be able to get the device off without the right tools. The SCRAM will be included in the judge's orders prohibiting from drinking, and it can tell when you are in violation. A judge may order the SCRAM if you have prior history with alcohol offenses or if there were minors in the car upon your arrest.
 How does a SCRAM work? When you drink alcohol, it is absorbed into the bloodstream, metabolized through the liver, and eliminated through the urinary tract. Some is also passed you're your breach and through the skin when you sweat. The SCRAM measures alcohol that passes through your pores and monitors the levels of alcohol, if any. When the device detects alcohol, the information is reported to officials. Police can then seek and obtain a warrant for your arrest.
What can I do about getting the SCRAM removed? With help from a lawyer, you can file a motion to modify the conditions of your release. You may qualify to have the SCRAM removed if you support your request with solid evidence, such as:
Your success in not drinking so far;
The absence of aggravating circumstances;
Any recent criminal activity;
Your participation in DUI courses, alcohol substance abuse sessions, and related activities;
How the SCRAM affects your job; and,
Other facts showing why you should have the SCRAM removed.
 Get Help from a Florida Criminal Defense Attorney
 If you were ordered to wear a SCRAM and want to discuss your options for removing it, please contact attorney Kevin J. Kulik to schedule a confidential consultation at our Fort Lauderdale office. There are legal strategies to replace the SCRAM by posting bond or being released on your own recognizance. We can review your case and determine the best approach for removal, and for defending you when the matter comes to trial.
Resource:
floridasafetycouncil.org/ClassName/scram