Huge Bond Set in Abuse Case: Florida Woman Must Post Cash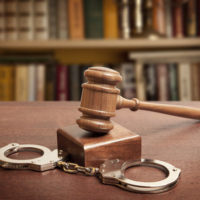 Another bond hearing marks the most recent development in the saga of a Florida woman, who is facing hundreds of abuse and sex crimes charges she allegedly committed upon her foster, adopted, and biological children. A reported by The Sun Sentinel, the accused was arrested in July 2016 in Cape Coral, prompting officials to conduct a more extensive investigation. The evidence they uncovered has led to additional charges in Alabama, which is where the latest bond hearing is proceeding. In conjunction with the Florida charges, the woman posted $300,000 bond and was released; in Alabama, she is being held on $2 million bond, $500,000 of which must be in cash. The case raises important questions about how bond proceedings, which a Florida criminal defense attorney can answer in more detail.
Posting Bond: The Basics
In Florida, bond – also known as bail – is the amount you must deposit with the court before you can be released from jail pending a full trial on your case. Bond may also include certain conditions in addition to the monetary amount, with the intent of ensuring you'll show up for future court appearances. The court may require you to surrender your passport, wear a GPS monitor, or post some of the bond amount in cash.
You have the right to post bail pending trial unless you are charged with a serious or capital crime, or are accused of violating probation. If the court finds that your crime is minor and that you aren't a flight risk from the jurisdiction, you may be released without posting any bail amount. This is a release on your own recognizance.

How Courts Determine Appropriate Bond Amounts
The amount of bond you are required to post depends upon a number of factors, and the court must determine reasonableness when setting bail. A judge may consider:
How long you've lived in the area;
Your family connections to the area;
Your employment;
Previous bond cases and your record of attending court appearances;
Your past criminal history;
The nature of the crimes;
The evidence against you;
Your financial ability to post the required amount for bond;
The resources used to deposit bail with the court;
Whether there is a danger to the community or a victim if you are released until your trial date; and,
Any other factor that relates to the specifics of your case.

Don't Risk Losing Your Freedom: Hire an Experienced Criminal Defense Lawyer

The bond process can become quite murky in some cases, since a judge will look to several different factors in determining the conditions that apply to your release. If a high amount is set or there are harsh restrictions on your freedoms, the consequences can be severe. It's important to retain a skilled criminal defense lawyer to fight for your right to reasonable bond conditions and represent your interests every step of the way to trial. For more information on bond hearings and other criminal matters, please contact Fort Lauderdale lawyer Kevin J. Kulik with questions or to schedule a confidential consultation.
Resource:
sun-sentinel.com/news/sns-bc-al–foster-abuse-charges-20170419-story.html