Human Trafficking on the Rise in Florida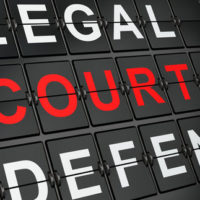 The Palm Beach Post recently reported on a disturbing trend that's developing in Florida: Human trafficking is on the rise, with 1,900 reports across the state in 2016. According to the Department of Children and Families, that figure represents a 54 percent increase as compared to 2015. The incidents put Florida at number three in the nation for human trafficking cases, behind California and Texas. State officials mentioned a recent occurrence in Boynton Beach, where three men attempted to kidnap a 19-year-old woman and force her into prostitution. The case is proof that South Floridians are especially vulnerable, due to the region as a popular tourist destination. There can be no doubt that law enforcement will increase investigation and arrest efforts, so it's important to consult with an experienced Florida sex crimes lawyer if you're facing charges.
What is human trafficking?
The Florida penal code defines the crime of human trafficking as benefitting financially from another person's act of prostitution. The specific acts of trafficking include transporting the prostitute, as well as recruiting, enticing, or harboring him or her for labor, services, or commercial sex acts. There is an intent element when a person is charged with human trafficking: He or she must be engaging in the conduct knowingly or with reckless disregard of the facts.

Does the age of the victim matter?
Where the victim of human trafficking is over age 18, a prosecuting attorney must prove that coercion was involved by the person being charged. However, if the victim is a minor, proof of coercion isn't necessary. The prosecutor need only demonstrate that the accused exploited the child for purposes of labor, services, or commercial sexual activity.

What are the legal consequences of being convicted of human trafficking?
The criminal penalties for human trafficking depend upon the details of the case, which the law divides into two separate categories.

Human Trafficking for Labor or Services: As a first degree felony, human trafficking an adult victim is punishable by up to 30 years in prison, 30 years on probate, and a maximum fine of $10,000.
Human Trafficking Involving Children: Human trafficking children is a life felony under Florida law, which means a judge must impose a mandatory minimum sentence of 66 months in prison. Plus, a judge could also issue a sentence of life in prison and a fine up to $10,000.
A Skilled Florida Sex Crimes Lawyer Will Defend Your Rights

Florida law enforcement takes sex crimes very seriously, especially in light of recent reports showing that human trafficking is on the rise in the past year. The consequences of a conviction for sex crimes can be severe, with hefty fines and long prison terms. Therefore, it's important to have an experienced criminal defense attorney on your side. Fort Lauderdale attorney Kevin J. Kulik has represented many clients in prostitution and human trafficking cases, and will fight to ensure the best possible outcome. Please contact our office today with questions or to schedule a confidential consultation.
Resource:
palmbeachpost.com/news/crime–law/new-human-trafficking-reports-rise-florida-young-adults-targeted/zuFa90aHDLZMf2wm74RQqI/