Important Evidence For Fighting Florida Manslaughter Charges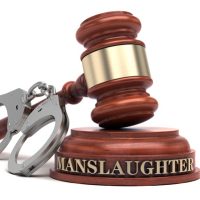 Any criminal case that involves the killing of another human being will lead to extremely serious charges, but Florida law provides for different classifications of homicide according to the circumstances. The statute on manslaughter covers three specific versions of the offense:
Voluntary manslaughter by an intentional act;
So-called "murder for hire," in which the defendant procures or induces another to commit a killing; and
Involuntary manslaughter, which refers to situations where someone's "culpably negligent" acts lead to the death of a person.
Though the penalties will depend on the facts, manslaughter is typically a Second Degree Felony. At minimum, you could face 15 years in prison and a $10,000 fine, so it is clear that mounting a strong defense is a priority. The best strategy starts by retaining a Fort Lauderdale manslaughter attorney, who may leverage the following types of evidence to fight the charges.
Evidence Disputing the Prosecutor's Case 
As in any criminal case, the prosecution must prove each essential element of manslaughter beyond a reasonable doubt to convict you. Any factual matter that raises a question in the minds of the jury is a weakness that you can exploit – possibly leading to dismissal of the charges or a finding of not guilty. State of mind is one important element of a manslaughter case, so evidence regarding lack of intent could defeat the charges. The definition of culpable negligence is conduct showing reckless disregard for human life, so your defense strategy would revolve around how the prosecutor's evidence fails to meet this standard. 
Proof of Defenses to Manslaughter 
Once the prosecution rests, you will have the opportunity to present defenses through exhibits and witness testimony. Depending on the case, you might have evidence regarding:
Self-defense as justification for your use of deadly force against the manslaughter victim;
Justifiable homicide, when the victim was first trying to kill you or commit a felony upon you; and
Excusable homicide, which requires evidence that manslaughter was accidental, committed in the heat of passion, or was the result of a sudden, reactionary movement. 
Evidence That Impact Manslaughter Charges and Sentencing 
Some forms of proof may not completely beat the charges, but evidence can put you in a better position for the charges you face and potential sentencing. For instance, you can avoid First Degree Felony Manslaughter by proving that you did not have a weapon when committing the crime. In addition, because a manslaughter conviction includes mandatory minimum sentencing, you might have evidence on mitigating factors to support a downward departure – i.e., incarceration term lower than the mandatory minimum.
Reach Out to a South Florida Manslaughter Defense Lawyer to Learn More 
This information about evidence for defending manslaughter charges is important, but there are many other aspects of a criminal case that must be addressed when fighting for your rights. You can trust our team to employ all available defense strategies, so please contact attorney Kevin J. Kulik at our Fort Lauderdale office. We can set up a consultation to assess your circumstances and explain the legal process for Florida manslaughter cases.