Is Workers' Comp Fraud A White Collar Crime In Florida?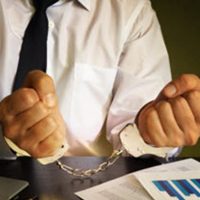 If you are looking for a simple Yes or No to the question, you may not get a firm answer on whether workers' compensation fraud is a white collar crime under Florida law. This is because there is no mention of "white collar" in the relevant state statute; the term is an umbrella expression for the wide array of fraudulent schemes associated with executives and government officials. However, it does not take someone in a three-piece suit to defraud the workers' comp systems. Anyone in a t-shirt or hard hat can make misrepresentations that lead to serious criminal charges.
As such, it is the conduct that makes an offense loosely qualify as a white collar crime instead of the attire. What is important is the nature of workers' comp fraud and penalties you could face if convicted. You can rely on a Fort Lauderdale white collar crimes attorney for assistance with your defense, and a summary may also be useful. 
Workers' Compensation Fraud and Criminal Charges 
State workers' comp laws require Florida employers to procure insurance to protect the interests of employees who are hurt on the job or suffer from occupational diseases. The details of a company's workers' compensation obligations, i.e., the insurance policy premiums, depend upon what it reports about employees and payroll. A dishonest employer might be motivated to illegally adjust these figures to avoid paying higher premiums. Fraudulent schemes include:
Not carrying workers' comp insurance;
Providing an altered certificate as proof of insurance;
Creating ghost employees and/or officers;
Misclassifying employees as independent contractors OR subcontractors; and
Working payroll through a bogus company. 
Criminal Penalties and Sanctions for Employers
Failure to comply with workers' comp insurance requirements is typically punishable by a fine, measured by what the company would have paid during the period of noncompliance. Still, the mere failure to pay premiums is separate from making false, fraudulent statements in connection with workers' comp requirements. Florida's statute provides that the above examples of fraudulent schemes could constitute a felony. The nature of the charges depends upon the monetary value of the fraud, but:
You could face a Third Degree Felony for amounts under $20,000, and may be sentenced up to five years in prison and a $5,000 fine if convicted.
Workers' comp fraud ranging from $20,000 to $100,000 may lead to a Second Degree Felony arrest. For a conviction, you face 15 years' incarceration and a $10,000 fine.
When the monetary value of the fraud exceeds $100,000, First Degree Felony charges apply. A judge could sentence you to a maximum of 30 years in prison, along with a fine up to $10,000.
Reach Out to a South Florida White Collar Crimes Lawyer for Help 
White collar crime is a loose, unofficial classification, so it is better to focus on the nature of workers' comp fraud charges. For more information on how our team can assist with your defense, please contact attorney Kevin J. Kulik in Fort Lauderdale. We can schedule a consultation to review your story and determine legal strategy.
Source:
leg.state.fl.us/statutes/index.cfm?App_mode=Display_Statute&URL=0400-0499/0440/0440ContentsIndex.html