Jacksonville Massage Parlor Sting Leads to Prostitution Charges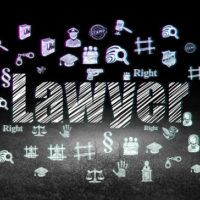 Police in Jacksonville arrested a woman on prostitution and other charges on January 11, 2017, during an undercover sting operation at a local massage parlor. According to a News 4 JAX report, the 70-year-old woman requested $70 up front for an hour long massage, and then offered additional services of a sexual nature for an additional $60. The woman was arrested immediately by the undercover Jacksonville Police Department officer, and was released after posting $4,000 bond. In addition to a count of unlicensed practice of massage therapy, the woman was charged with a specific type of prostitution. There are a few different types of prostitution sex crimes in Florida, so it's important to understand the subtle differences if you've been arrested under similar circumstances.
Types of Prostitution Crimes
Under Florida law, it's a crime for individuals to exchange sexual favors for money, whether through buying or selling, offering, soliciting, or agreeing to engage in the act. The law punishes both the person offering and the person accepting the sex favor, commonly referred to as the prostitute and the "john," respectively. The specific crime will depend on the role of the person arrested.

Prostitution: The person who performs sexual activity for money or another item of value may be charged with prostitution. "Sexual activity" covers a wide range of acts under criminal law. An assignation, which is a meeting scheduled for the purpose of prostitution, is also a crime of prostitution.
Solicitation: A person that engages in actions intended to persuade another to participate in sexual activity for money may be charged with solicitation.
Pandering: Commonly termed "pimping," pandering is the crime of hiring another person to engage in prostitution, or otherwise procuring prostitution services to be performed by someone else.
Penalties for Prostitution
As with many other laws, Florida increases the penalties for a person with a history of convictions for prostitution – whether as a "john" or the prostitute.
The first offense is a second degree misdemeanor, punishable by 60 days in jail and/or a fine up to $500;
A second offense raises the crime to a first degree misdemeanor, which may result in a prison term of one year and a maximum fine of $1,000; and,
The third and subsequent offenses for prostitution are third degree felonies. The prison term may be up to five years and the maximum fine is $5,000. Authorities may also seek a sentence that requires the offender to complete an intervention program.
Talk to a Florida Sex Crimes Lawyer About Your Rights

Florida punishes sex crimes like prostitution very severely, so you risk high fines and potential imprisonment if convicted. Therefore, it's essential to consult with a sex crimes defense lawyer who understands the law and court procedural rules, and who will fight for your legal rights. Attorney Kevin J. Kulik has years of experience defending the interests of clients accused of various sex crimes, helping them obtain the best possible outcome in court. Please contact our Fort Lauderdale office today for a confidential consultation or with questions about your case.
Resource:
news4jax.com/news/local/jacksonville/massage-parlor-employee-arrested-in-prostitution-sting