Lawmakers To Revisit Bill To Decriminalize Marijuana In Florida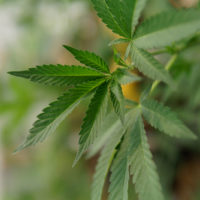 A group of Florida lawmakers remains undaunted on the topic of marijuana decriminalization, as they are refilling legislation to reduce penalties for personal use after it did not pass during the last legislative session in 2017. A January 5, 2018 article from Jacksonville, FL based First Coast News reported that the new bill would reclassify misdemeanor criminal possession of pot to be a noncriminal civil violation. The charge would be similar to a traffic ticket, so officials cannot make an arrest unless there are other circumstances to justify it. If passed, the law would only apply to possession amounts up to 20 grams of marijuana. Adult offenders would be required to pay a maximum fine of $100 or engage in up to 15 hours of community service. Juveniles under age 18 would be automatically ordered to community service or a drug awareness program.
House Bill 1203 is a long way from being passed, and there will be additional time before it becomes effective. Therefore, it may be useful to review the current state of the law regarding marijuana drug crimes in Florida.
Marijuana Possession
 Unless you have a prescription, it is illegal to possess any amount and any form of cannabis. The amount in your possession determines the severity of the charges:
Possession of Less than 20 Grams is a First Degree Misdemeanor: You face up to one year in jail and on probation, as well as a maximum fine of $1,000.
Possession of 20 Grams or More is a Third Degree Felony: A judge may sentence you up to five years in prison, the same amount of probation, and up to $5,000 in fines.
In addition, note that Florida law also includes administrative penalties for possession of marijuana. Your driver's license is automatically revoked for one year if you are convicted. This sanction applies regardless of whether a there was any vehicle involved in the crime.
Trafficking in Marijuana
If you possess, sell, buy, produce, deliver, or transport 25 pounds or more of cannabis, the crime is a First Degree Felony. The charge is the same if the activity involves 300 or more marijuana plants. Florida law provides for mandatory minimum sentencing if you are convicted and the penalties depend on the amount of the drug, so:
25 to 2,000 pounds of pot, or 300 to 1,999 plants, means a minimum of three years in prison and fine of $25,000;
2,000 to 9,999 pounds or marijuana, or 2,000 to 9,999 plants, can lead to a minimum incarceration of seven years and a fine of $50,000; and,
You face a minimum of 15 years in prison, plus a $200,000 fine, for trafficking in amounts exceeding 10,000 pounds in weight or 10,000 plants.
You Can Depend on an Experienced Florida Criminal Defense Lawyer
Proponents of House Bill 1203 say they hope the measure will be passed, so that fewer Floridians are subject to imprisonment for simple possession. However, until that time, the state's laws on marijuana possession and trafficking apply. If you are facing any type of drug charges, please contact Fort Lauderdale, FL attorney Kevin J. Kulik for more information on your defense options.
Resource:
firstcoastnews.com/news/local/florida/florida-lawmaker-refiles-statewide-marijuana-decriminalization-bill/504994627