Lesser Included Crimes For Florida Man Charged With Attempted Murder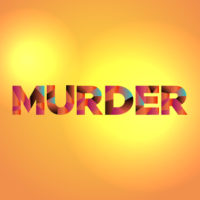 Unfortunately for a Palm Bay, FL man who aimed his car at a policeman, the officer responded by shooting the perpetrator and sending him to a local hospital. Florida Today reported on December 30, 2017 that, just before the confrontation, the man was a theft suspect at Kohl's in the Hammock Landing shopping center. He fled the store after clerks called 911, jumped into a Nissan Altima, and sped away. A few hundred yards away the man approached a four-way stop within the shopping center, where the police officer was waiting to apprehend him. When the perpetrator refused to step out of the Nissan and started driving at the officer, the policeman shot and wounded him.
The man will face numerous charges, including attempted murder, fleeing and eluding, retail theft, driving on a suspended license, and resisting a merchant. The story raises interesting questions about lesser included crimes under Florida criminal law.
What does "lesser included crimes" mean?
The term refers to an offense for which all necessary elements to prove one crime beyond a reasonable doubt are also present in a more serious crime. For instance, where the elements of the offense include the attempt at the crime, the two offenses are merged: The attempt is a lesser included offense and cannot be charged separately.
Note, however, that a crime is not lesser if it carries the same penalty. In such a case, officials may charge a perpetrator with both offenses. For example, if a thief breaks into a store and steals two pairs of shoes of equal value, there will be two charges for theft crimes.
Which Florida murder offenses include lesser included crimes?
There are multiple crimes that are classified as varying degrees of murder in Florida, including:
First Degree, Premeditated Murder;
Second Degree Murder with a Depraved Mind," which is a killing done in the heat of the moment but without premeditation;
Second Degree Felony Murder, where the defendant is an accomplice in a felony crime involving the death of a victim;
Manslaughter;
Third Degree Murder, which involves an unintentional death during commission of a non-violent felony; and,
Vehicular Homicide, where a victim dies due to another driver's reckless or drunk driving.
How are lesser included crimes included in a criminal case?
The lesser included crimes of these offenses are:
The attempt to commit one of the offenses;
Engaging in conduct that amounts to culpable negligence with respect to one of the crimes;
Aggravated Battery;
Aggravated Assault; and,
Assault and Battery.
Whether lesser included crimes become part of the greater crime is up to the jury in a criminal case. Where appropriate, a prosecuting attorney will typically include jury instructions related to lesser included crimes. This happens at the conclusion of closing statements, as the jury is heading off to deliberate.
Discuss Your Case with a Skilled Criminal Defense Lawyer in Fort Lauderdale, FL
If you have questions about lesser included crimes and how they can be used in a strong criminal defense, please contact attorney Kevin J. Kulik. We are happy to answer your questions or set up a consultation regarding your case.
Resource:
floridatoday.com/story/news/crime/2017/12/30/officer-shoots-wounds-motorist-aiming-car-him/992385001/