Mistrial, Second Retrial in Dalia Dippolito Murder-for-Hire Case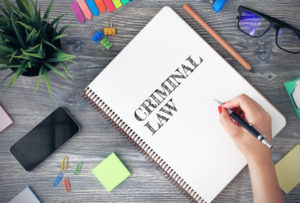 The murder-for-hire case of Dalia Dippolito took another interesting twist recently as a judge declared a mistrial in her retrial, due to a jury deadlock at three guilty votes and three not guilty votes. According to the Palm Beach Post, the case will now head to a second retrial on charges that Dippolito attempted to hire an undercover officer to kill her husband. The case gained national news headlines due to its coverage on "Cops" and videos that surfaced online, where Dippolito is overheard making arrangements to pay the hitman. Even as the case moves to what amounts to a third new trial, the recent ruling is considered a victory for her criminal defense attorneys. It's proof that a strong defense is the best strategy for fighting criminal charges.

A Mistrial in the Retrial: Under Florida law, a jury must unanimously agree that a defendant committed the crime at issue in order to return a verdict of guilty. Dippolito's case involved six jurors, though there are 12 jury members in cases involving first degree murder. Her attorneys argued that the investigation of the alleged crimes was tainted by police officers' motivations to be featured on "Cops," instead of doing their jobs to collect evidence. The six jurors deadlocked at 3-3 over her guilt, perhaps due to this weakness in the prosecution's case. Therefore, the judge declared a mistrial.
The Route to Dippolito's Retrial: Because the current case is actually a retrial, it's important to understand why she was entitled to this new trial. There are multiple grounds for granting a new trial under Section 3.600 of the Florida Rules of Criminal Procedure.

Prejudice as Grounds for Retrial: The rules state that a court must grant a new trial if the jury received any evidence out of court, and the defendant was prejudiced as a result.
In the first trial on murder-for-hire charges in 2011, Dippolito was found guilty and sentenced to 20 years in prison. Her attorneys appealed the conviction on the procedural grounds stated in Rule 3.600: They argued that Dippolito was prejudiced by the fact that the criminal court rejected their request to ask jurors about their exposure to facts about the case; they could have obtained information about the case by watching "Cops" or viewing the online videos, both of which would be considered evidence out of court. The appellate court agreed with the arguments presented by Dippolito's attorneys and ordered a retrial – the current trial – which commenced in December 2016.

Talk to a Florida Criminal Defense Lawyer About the Trial Process

Criminal trials are extremely complex, and the process only gets more complicated when there are appeals, retrials, and subsequent proceedings. The case of Dalia Dippolito demonstrates how skilled criminal defense attorneys can use their knowledge of the law and procedure to fight the claims of a prosecuting attorney. No matter what charges you may be facing, it's important to have a criminal defense attorney on your side to protect your legal rights. Fort Lauderdale lawyer Kevin J. Kulik has extensive experience in representing clients in all types of criminal cases, so please contact our office today to discuss your matter.
Resource:
palmbeachpost.com/news/crime–law/update-dippolito-case-headed-third-trial-after-mistrial/VHTD2kYdI5RL3U7iBRWOhO/