Most Florida Crime Down In 2017; Rapes On The Rise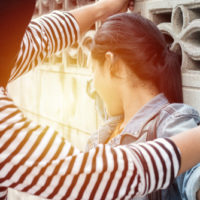 A recent report on crime in Florida is encouraging, revealing 2017 to be the lowest rate since officials began maintaining such records 47 years ago. According to a May 22, 2018 article published by Southwest Florida's NBC News Channel 2, the total crime dropped by 4.5 percent and the numbers from nearly every classification of serious offense decreased. The key exception is reported rapes, which increased by 4.6 percent as compared to 2016. It is possible that more of these offenses are being reported more often, rather than happening more often, but you can be sure that law enforcement throughout the state will be cracking down on these crimes. If you are facing charges for rape, you should be aware of the various types of sexual battery and assault crimes in Florida.
Sexual Battery Generally
A person commits this crime by engaging in non-consensual sexual contact with a victim, through use of genitalia or an object. However, there are various circumstances that enhance the charges, such as:
Sexual Battery on a Child Under 12: It is a serious crime to force oral, anal, or vaginal contact upon a child under the age of 12 years old. For this version of sexual battery, consent is not a defense, as a minor cannot agree to this type of conduct.
Sexual Battery with a Weapon: When an offender uses or threatens to sue a deadly weapon, Florida law treats the crime as being more severe. A "deadly" weapon may be a firearm, knife, or other instrument which is likely to cause death or serious bodily injury to the victim.
Sexual Battery Likely to Cause Serious Bodily Injury: This crime is similar to rape with a deadly weapon, only the offender uses some other physical force in committing the sexual battery. It is necessary to prove that the sexual contact caused or was likely to cause serious personal injury.
Aggravated Sexual Battery
There is an aggravated form of the crime when certain circumstances are present at the time of committing sexual battery, including:
The victim was physically helpless, such as by being under the influence of alcohol or drugs;
The victim was coerced into submission through use of threats or retaliation;
The offender took advantage of a victim who suffers from a mental defect;
The victim was a police officer, correctional officer, probation officer, or similar authority; and,
Other aggravating circumstances as provided by law.
Penalties for Rape Charges
Jail time, fines, and other penalties for a sexual battery conviction vary according to the ages of the victim and offender, and the presence of aggravating factors. Still, all individuals who are convicted must comply with sexual offender and sexual predator laws in Florida, and with similar laws in other states for the rest of their lives.
Contact a Knowledgeable Sexual Assault and Battery Defense Lawyer
While the criminal penalties for a sex crimes conviction are tough, the sex offender registration and ongoing requirements are even more severe. Your chances of obtaining a favorable outcome greatly improve when you retain an experienced, dedicated criminal defense attorney to fight for your rights. To schedule a free consultation regarding your case, please contact Attorney Kevin J. Kulik in Fort Lauderdale, FL.
Resurce:
nbc-2.com/story/38250302/florida-crime-down-overall-but-2017-saw-more-reported-rapes