Multiple Arrests On Florida Racketeering Charges, More To Come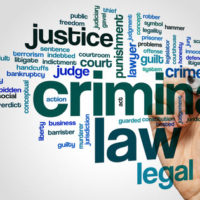 After a months-long investigation by the Brevard County Sheriff's Office, officials announced numerous arrests in connection with a racketeering scheme and drug trafficking ring. According to a May 8, 2018 report in Florida Today, deputies seized cash, firearms, various types and amounts of controlled substances, cars, and all-terrain vehicles. The ring leader was charged with 13 counts on racketeering for his role in distributing heroin and cocaine to drug dealers throughout Central Florida; nine others were arrested on related charges and police stated they had arrest warrants for another 11 individuals involved in the racketeering organization.
"Racketeering" is a broad term that covers a wide range of criminal activities in Florida and under federal law, so it is important to understand the nature of the charges if you have been arrested for these types of crimes.
Overview of Racketeering Offenses
 It is a crime for an organization or enterprise to receive income through "racketeering activity," a definition which covers a range of illegal conduct. The federal Racketeer Influenced and Corrupt Organization (RICO) Act prohibits acts that affect interstate or foreign commerce. The Florida counterpart states that it is illegal to commit, attempt, conspire, solicit, or intimidate another person to commit:
Any crime described as racketeering activity under the federal RICO Act; or,
A crime falling under designated sections of the Florida version of RICO.
Specifically, the statute prohibits:
Using proceeds earned from a pattern of racketeering activity to acquire any interest in real property, where there is criminal intent behind the receiving the proceeds;
Acquiring interests in real estate through collection of an unlawful debt;
Being employed by an organization that engages in a pattern of racketeering or collection of unlawful debt; and,
Conspiring or attempts to commit these crimes.
 For purposes of the Florida statute, the definition of "pattern of racketeering activity" is key. It means engaging in two or more incidents of racketeering acts that share similar characteristics, which may be their intents, accomplices, victims, methods of commission, or other features that make the acts interconnected. You could face criminal charges for isolated incidents, but not for racketeering unless there is a link between and among the conduct.
 Penalties for Racketeering
 Because racketeering is a First Degree Felony, you face significant criminal punishment for a conviction, including:
Up to 30 years incarceration; and,
A maximum fine of $10,000.
Note that there is the potential to be sentenced to treble damages in lieu of a fine. This means that you may be ordered to pay three times the value of the items you gained through racketeering activities. This punishment is also applicable if you caused personal injury, property damage, or other types of loss.
 Discuss Racketeering and Related Charges with an Experienced Criminal Defense Attorney
Regardless of the seriousness of racketeering charges, there are numerous defenses available to fight for your rights. Because these cases are very complicated, you need a skilled criminal defense lawyer to represent your interests. To schedule a free consultation regarding your case, please contact the Fort Lauderdale office of attorney Kevin J. Kulik.
Resource:
floridatoday.com/story/news/crime/2018/05/08/arrests-racketeering-drug-charges-melbourne/591348002/