New Florida School Bus Passing Law Imposes Serious Penalties for Offenders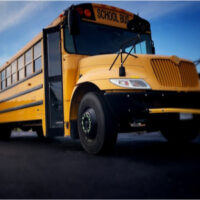 If you emit an audible groan and try to look for a way out when you see a school bus stopped with its lights flashing, you should be aware of a new law that went into effect in Florida on January 1, 2021. ABC affiliate WTXL News Channel 27 reported on the School Bus Safety Act, which increases the fines for drivers who engage in traffic violations in the vicinity of school buses. While you might expect to get hit with nothing more than a minor fine, the penalties can be quite severe.
Many South Florida motorists also think other traffic citations are a mere slap on the wrist, so you might be surprised to find that a violation can come back to haunt you – even when you paid the fine. The implications can affect your job and personal freedoms, so it is worthwhile to retain a Broward County traffic violations lawyer regardless of how minor you believe the ticket to be. You should also read on for some basics about the new Florida statute on stopping for school buses.
Overview of the New Florida Traffic Law: The statute does not change or expand upon the types of driving maneuvers that are illegal around school buses, but the penalties will sting a little more for motorists who violate the law. The highlights include:
If you receive a ticket for failure to stop for a school bus with its stop arm extended and red lights flashing, the fine will be $200 instead of $100.
A second and/or subsequent violation could lead to a driver's license suspension for at least six months, with a lookback period of five years.
The fine is a minimum of $400 for motorists who pass a bus on the side where children enter and exit. A second and/or subsequent violation could result in a driver's license suspension of at least one year.
When a driver's license suspension enters the picture as a potential punishment, it is even more critical to retain a traffic citation defense lawyer.
School Bus Passing Rules for Drivers: Many drivers violate the law because they are unsure how to treat stopped school buses in different road and traffic conditions. Therefore, keep in mind the following rules to stay in compliance with the statute:
When traveling on a two-lane road, vehicles in both directions must stop for a bus with the stop arm raised and lights flashing.
On roads with three or more lanes, including lanes for passing, vehicles traveling in both directions are required to stop.
Vehicles are NOT required to stop if traveling in the opposite direction of a school bus on a divided highway, i.e., a road that is separated by a barrier or unpaved stretch between the lanes.
Contact a Florida Traffic Violations Lawyer for Legal Help
For more information on the reasons to fight a traffic citation of any kind, please contact Fort Lauderdale traffic violations attorney Kevin J. Kulik to schedule a confidential consultation at our office. Once we review your situation, we can advise you on options for defending a traffic ticket.
Resource:
wtxl.com/news/local-news/florida-law-increasing-fines-for-illegally-passing-school-buses-takes-effect-on-jan-1?_amp=true&fbclid=IwAR2bBA3yv9jCZn5xoMIPgMxujcKzy3MV6XLQKoi4jvH6lm-bd-XuWKa8zvY
https://www.kevinkuliklaw.com/4-types-of-evidence-that-can-make-or-break-a-florida-dui-case/