Nine FSU Students Charged With Hazing In Florida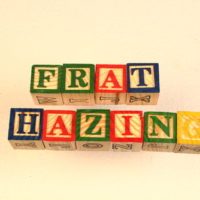 Nine members of a Florida State University fraternity will face charges of hazing due to their involvement in the November 2017 death of a fellow student and fraternity pledge. According to a January 17, 2018 article in The Sun-Sentinel, the 20-year-old male victim died the day after he consumed a lethal amount of alcohol at a party. The hazing charges stem from allegations that the nine defendants failed to monitor the amount of alcohol party-goers were drinking, and did not prevent underage guests from consuming adult beverages. After a grand jury heard testimony about the incident, the charges were announced by officials.
Hazing is a unique type of crime for a number of reasons, making it a challenge to contest the charges unless you have a skilled Florida criminal defense attorney to represent your interests. A general overview should be helpful in understanding the nature of this offense.
Hazing Definitions
Florida's statute regarding hazing falls within the title on K-20 education instead of the criminal code. The law defines hazing as taking action or presenting a situation that poses a hazard to the health or safety of a student, when committed for purposes of:
Initiation into a group associated with a postsecondary institution;
Admission or affiliation with an organization that operates under Florida's statutes regarding title on K-20 education.
Common Forms of Hazing
There is a wide range of acts that may constitute hazing, but some examples include:
Applying pressure for the victim to engage in criminal activity;
Encouraging violations of the school code of conduct or rules;
Forcing exposure to extreme elements;
Physical abuse, such as whipping, beating, or burning the skin;
Mental and emotional manipulation;
Forcing acts that lead to sleep deprivation and exhaustion;
Actions that would amount to harassment under Florida's criminal laws; and,
Forcing consumption of any substance, not limited to alcohol.
 Penalties for a Conviction on Hazing in Florida
There are two degrees of offenses under the hazing statute.
It is a Third Degree Felony where the hazing acts result in serious bodily injury or death to another person. A conviction could mean up to five years in prison or on probation, and a maximum fine of $5,000.
The crime is a First Degree Misdemeanor if the hazing conduct creates a risk of physical injury or fatalities to another individual. A judge may sentence a maximum of one year in jail and a fine up to $1,000.
 Consent is Not a Defense
 In most hazing situations, a victim may willingly oblige the behavior to gain acceptance or be admitted to a school-related organization. However, the statute specifically states that it is not a defense to claim that:
The victim consented to the acts;
The conduct was not associated with any official organization or event related to a postsecondary institution; or,
The hazing that resulted in death or injury was not a condition of membership into an organization.
Discuss Your Defense Options with a Skilled Criminal Lawyer
If you are facing hazing or other criminal charges, please contact Fort Lauderdale criminal defense attorney Kevin J. Kulik to schedule a consultation. We can answer your questions and develop a strategy to fight for your rights.
Resource:
sun-sentinel.com/news/florida/fl-reg-fsu-pledge-charges-20180116-story.html