OJ Simpson to be Released: Florida Law on Parole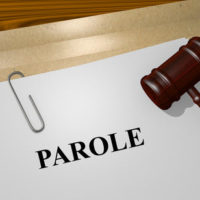 After serving more than eight years on charges related to an armed robbery attempt in Las Vegas, celebrity-athlete O.J. Simpson received word that he would be released by the Nevada parole board. According to a July 20, 2017 report in the Miami Herald, Simpson will be paroled from Lovelock Correctional Center in Pershing County, Nevada in October; he plans to return to Florida to spend time with his family; he'd originally been sentenced to 33 years on 12 criminal charges, but good behavior contributed to his early release. Though the terms of his parole haven't yet been released and will proceed according to Nevada law, the case raises interesting questions about how parole works in Florida.
What does Florida law say about parole?
Parole refers to an inmate who is released prior to the end of a court-imposed sentence, with a period of supervision to follow. Effectively, the parolee is completing the remainder of a prison sentence outside a correctional institution. However, the parolee must successfully complete all conditions designated by the terms of the release agreement which is ordered by parole officials. Any violation of the conditions can result in the individual being returned to prison.
It's important to note that parole is a benefit offered by state officials; it's by no means a right granted to a criminal offender. 
How have Florida's parole rules changed over the years?
Parole regulations have been in effect for decades, but a change enacted in 1983 had a major impact on the parole program in Florida. Sentencing guidelines effectively eliminated parole as an option for offenders who committed crimes after October 1, 1983. 
Who is eligible for parole under current law?
In general, only inmates whose criminal conduct occurred on or prior to October 1, 1983 date can be eligible for parole consideration. There are some exceptions, including:
Inmates who committed certain homicide offenses or the crime of creating a destructive device, before May 25, 1994;
Any inmate who committed a capital felony prior to October 1, 1995;
An offender who committed murder of a police or other officer, before January 1, 1990;
Inmates whose sentence relates habitual felony offender prior to October 1, 1988; and,
Other limited exceptions.
Is parole the equivalent of probation?
No, parole and probation are two separate arrangements for offenders that commit crimes. Probation is a period of supervision that's offered as an alternative to incarceration. Parole reduces the period of imprisonment.
Contact a Skilled Florida Criminal Defense Lawyer
You can see that Florida doesn't provide many options for parole if you're convicted of a crime, so it's important to present the best possible defense at trial. An experienced criminal defense attorney can identify your options and develop a strong defense strategy to help you beat the charges; alternatively, a knowledgeable lawyer may be able to work out a plea to reduces your period of incarceration, fines, or probation. Fort Lauderdale attorney Kevin J. Kulik has extensive experience in representing clients in all types of criminal matters, so please contact our office today for a confidential consultation.
Resource: