On Appeal, Florida's 10-20-Life Sentencing Stands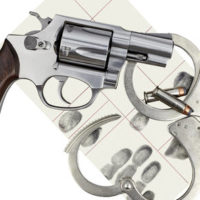 A three-judge panel of the 1st District Court of Appeal regretfully upheld a sentence handed down under Florida's 10-20-Life statute in a case that many are calling an injustice. According to an article appearing in US News & World Report on August 1, 2017, one of the judges even wrote an opinion on the drawbacks of inflexible mandatory minimum gun laws. In the underlying case, a man had drawn a gun and fired a shot into the air after his ex-girlfriend barged into his home to confront him.
The facts showed that he didn't fire at any person, had no prior record, and held long-term employment. Still, because a gun was fired and he was convicted of aggravated assault with a deadly weapon, the case fell under the 10-20-Life law for gun crimes. While harsh, the result means that mandatory minimum sentencing stands, so you'll need a strong Florida criminal defense attorney if you're facing similar charges.
Overview on 10-20-Life Sentencing 
The law that provides for mandatory minimum sentences for felons who use a gun in commission of a crime became effective in 1999. Because it's mandatory, a judge is not allowed to exercise discretion when imposing a sentence for crimes covered by the 10-20-Life law. With regards to crimes that don't fall within the statute, a judge may look to various factors about the crime and the offender when issuing a sentence. For example, a lack of a prior criminal record may prompt a judge to reduce jail time or fines.
Crimes That Trigger 10-20-Life Mandatory Minimums 
The key under the 10-20-Life law is how the offender uses a firearm or destructive device in committing the crime.
Showing or brandishing a gun during a crime requires a judge to impose a sentence of 10 years in prison.
For certain felonies or attempted felonies, a 10 year sentence applies if the offender merely possesses a gun. It's not necessary for the individual to pull out the firearm.
If an offender actually fires a gun during a crime, the mandatory minimum sentence is 20 years' incarceration.
For causing injury or death to another person by firing the gun during commission of a crime, a judge must issue a sentence of 25 years to live in prison.
In addition, it's a felony for a convicted felon to possess a firearm. A mandatory minimum prison sentence of three years applies.
Contact a Florida Criminal Attorney About Your Case
While Florida's 10-20-Life law for gun crimes is controversial, it remains in effect and has harsh consequences if you're convicted of certain offenses. You're looking at mandatory minimum sentencing and a judge has no discretion to reduce the amount of time you'll be incarcerated. If you're facing gun charges, you need a criminal defense lawyer that has the knowledge and experience to fight for your rights. For more information on the 10-20-Life law and how it may apply in your situation, please contact the Fort Lauderdale offices of attorney Kevin J. Kulik. We can answer your questions or schedule a consultation to discuss your matter.
Resource:
usnews.com/news/best-states/florida/articles/2017-08-01/florida-judge-20-year-sentence-for-firing-gun-an-injustice