Out-of-State DUI Stop Leads to Extradition Warrant for Florida Crimes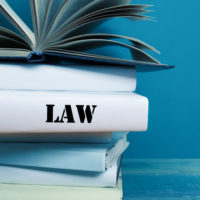 An out-of-state traffic stop for drunk driving has a Florida man in big trouble after his August 2017 arrest for DUI led police to discover an outstanding felony warrant dating back over a year. The accused, hailing from Gibsonton, FL, was charged by the Santa Rosa County Sheriff's Office in July 2016 for an assault crime. In addition to five misdemeanor counts related to DUI and separate citations for traffic violations, the man faces a charge for arrest prior to requisition for the Florida warrant. Not only must he defend extradition, but he must also post additional bond and fight the DUI counts in another state. The story acts as a reminder that the criminal process is highly complex and you put your rights at risk if you don't retain an experienced defense attorney to represent your interests.
What is an extradition warrant?
If you're arrested on a charge in one US state and are a fugitive in a second, extradition is the process for addressing the offenses in the second state. The jurisdiction that's detaining you is known as the asylum state, and the other is the demanding state which is requesting your return to face the charges.
 How does the extradition process work?
An extradition warrant is a type of warrant for your arrest, because the demanding state is asking the asylum state to detain you until you can be transported. The process of the demanding state retrieving you can take a month or more, during which time you'll remain in custody. It may be possible to avoid incarceration by asking a court in the asylum state to issue an extradition bond.
If granted, you will be released but must agree to attend all future court proceedings related to extradition in the asylum state. Generally, you would travel to the demanding state and surrender – and then return to the asylum state to show proof of the surrender. At this point, the extradition bond is released.
 Does an extradition warrant affect posting bond?
Yes, an extradition warrant impacts your bond in both the demanding and asylum states because you will have to post bond in both jurisdictions. In the case of the Gibsonton, FL man, the offender will pay bond on the DUI charges in the asylum state and an additional amount in Florida related to the outstanding warrant. The amount of bond depends on the circumstances of the crime, but you can expect to pay thousands of dollars.
An Experienced Florida Criminal Defense Attorney Can Help
 Florida laws regarding the extradition process and warrants are complicated, and navigating them requires the assistance of a knowledgeable attorney. A lawyer with experience and skill will ensure protection of your rights in extradition proceedings. It's a mistake to go it alone to fight a warrant if you don't have a legal background, especially when you face large fines and incarceration. For more information on warrants and the extradition process, please contact Fort Lauderdale lawyer Kevin J. Kulik. We can answer your questions and tell you more about your options after reviewing the details of your case.
Resource:
meadvilletribune.com/news/local_news/man-jailed-on-florida-warrant-following-dui-stop-in-west/article_b6c2e719-e470-5333-b5cb-f83dbde6bbaa.html