Overview of Underage Drunk Driving Laws in Florida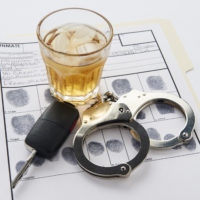 Regardless of Florida laws that prohibit individuals under age 21 from drinking alcohol, statistics reveal that drunk driving is still a problem among underage drivers. The National Highway Traffic Safety Administration reports that alcohol is a factor in more than one third of fatal crashes involving motorists aged 16-20 years old. A few years back, these numbers prompted Florida legislators to reduce the death and injury toll by enacted a zero tolerance policy for underage DUIs. As such, anyone under 21 years old who's convicted for drunk driving faces extremely harsh penalties.
If you're under the legal drinking age or your child was arrested, it's important to retain a Florida DUI defense attorney right away. You can also read on for some general information about the laws that affect your case.
Florida DUI Laws are Harsh for Underage Motorists: By statute, the main difference between drivers over and under age 21 is what constitutes the legal blood alcohol content (BAC). For adults 21 and over, it's illegal to operate a vehicle with a BAC at .08 percent or more. If you're 20 years old or under, the legal BAC is .02 percent. That means you could be arrested for DUI if you've consumed just one beer, glass of wine, or cocktail.
Penalties and Collateral Consequences: Even a first time conviction for drunk driving carries considerable punishment, including:
Up to six months in jail;
A fine ranging from $500 to $1,000; and,
Suspension of your driver's license for 180 days to one year.
The penalties increase for subsequent violations of Florida DUI laws, so you could even face felony charges for a third offense. Plus, there are multiple collateral consequences that have an especially devastating impact for someone under 21 years old. For instance:
You'll have to pay court costs and fees to restore your license;
You're responsible for all expenses related to an ignition interlock device, if the court requires you to install one;
Your insurance premiums will skyrocket; and,
You may not qualify for student loans for college or other secondary educational opportunities.
How a Florida Drunk Driving Defense Attorney Can Help: An underage DUI is often your first encounter with the criminal justice system if you're younger, so it's important to get lawyer involved as early as possible in your case. An attorney can assist with potential defenses, which may include:
Lack of reasonable suspicion to pull you over;
An arrest not supported by probable cause; or,
Improprieties in conducting chemical tests.
Get Legal Help from a Skilled Florida DUI Defense Lawyer
Being pulled over and arrested for drunk driving is a traumatizing experience for someone under age 21, so you should trust an experienced DUI defense attorney to represent you throughout the criminal process. There may be defenses, strategies to reduce the potential punishment, and other ways to obtain a favorable outcome. To learn more about underage DUI in Florida, please contact Fort Lauderdale criminal attorney Kevin J. Kulik to set up a free consultation at our offices.
Resource:
nhtsa.gov/road-safety/teen-driving
https://www.kevinkuliklaw.com/myths-about-ignition-interlock-devices-in-florida/