Palm Bay, FL Man Tries To Pay Walmart In Counterfeit Bills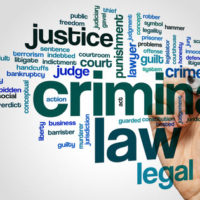 An alert Walmart clerk and follow up by the store's asset protection department landed a Palm Bay, Florida man in jail after he tried to pay for merchandise with counterfeit bills on December 2, 2017. According to a Palm Bay Daily report, the cashier identified the $20 bills as fraudulent due to their incorrect color of paper; plus, four of the bills had the same serial number, another indication that they were fake. When confronted, the man stated that he knew the nature of the bills because he had already been told they were bogus at 7-Eleven – which he had just visited before attempting to pass them at Walmart. Police charged him with Utter Forged Bill under Florida law, a counterfeit offense that carries serious penalties if you're convicted.
Counterfeiting is a Forgery Crime in Florida
To secure a conviction on counterfeit, legally termed Utter Forged Bill, a prosecutor must prove that you:
Passed or tendered for payment a counterfeited bill;
With knowledge that the instrument was fake; and,
Specifically intended to defraud the person to whom you gave the bill.
Additional types of instruments covered by the statute are bank bills, checks, and promissory notes. Falsification of such documents as wills, deeds, powers of attorney, bills of lading, and papers which must be notarized are covered under a different law within the Florida Criminal Code.
Satire Isn't a Crime
The intent to defraud is a key element of proving a counterfeiting offense, so there is no crime if you don't intend for the bill to be considered actual money. Examples would be a trying to give someone a bill marked as a "Gazillion" dollars or including an obvious caricature of a famous person. Criminal counterfeiting doesn't apply to these types of satire, which aren't likely to fool the average person.
Penalties for Conviction of Utter Forged Bill
Tendering a counterfeit bill is a third degree felony under Florida law, so a conviction may result in:
A prison sentence up to five years;
Being on probation for five years;
A maximum fine of $5,000; or,
Any combination of the above sanctions.
A conviction on this type of forgery crime also triggers state law on habitual offenders – presenting a twist in the case of the Palm Bay, FL man. He had a third DUI conviction in his prior criminal history, which is a third degree felony less than five years old. Under these circumstances, a judge could sentence him to an extended term of imprisonment.
In addition, the man had recently been arrested for a fourth DUI, drug possession, driving on a suspended license, and refusal to submit to a breathalyzer test. Because he was out on bond for these offenses when he attempted to pass the counterfeit bills, his bond was revoked and he'll be in jail until his trial date.
Discuss Your Case with a Knowledgeable Criminal Defense Attorney in Florida
If you or someone you know is facing charges of counterfeiting or other forgery crimes, please contact the Fort Lauderdale office of attorney Kevin J. Kulik. We can schedule a confidential consultation and get started on a defense strategy right away.
Resource:
palmbaydaily.com/news/local/man-tries-to-pass-counterfeit-bills-to-walmart-8768/