Penalties for Failure to Appear at a Required Court Date in Fort Lauderdale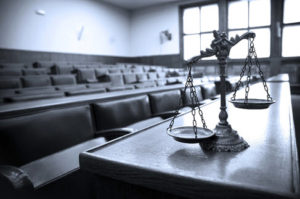 A months' long search for a criminal fugitive recently culminated in his arrest on multiple charges in Lee County, Florida. US Marshals finally caught up to the man after he had been on the run since January 2016, according to a report in the Naples Daily News. Originally facing drug trafficking charges, the offender now faces additional crimes due to his failure to appear in court regarding the first case. The matter demonstrates that it doesn't pay to refuse to show up at a court-ordered appearance, as the consequences can be even more severe than the original crime. Still, if you are accused of failing to appear as required, you need a Florida criminal defense attorney to represent your interests.

Failure to Appear Defined
If you have a current criminal or traffic case and miss a court date, you may be required to appear in court to face the charges. Depending on the crime, there may be multiple appearances where your attendance is mandatory. Your failure to appear (FTA) in court as required is a violation of procedural rules and there are consequences for the offense.
FTA as a Separate Criminal Matter
In addition to facing charges for the underlying, initial crime, you may be prosecuted for FTA as an additional offense. It's a first degree misdemeanor if you fail to attend a required hearing after posting bail in a case involving a misdemeanor. Prosecutors may seek third degree felonies charges against you in a separate case if you fail to show up in a felony court matter.
Legal Consequences for FTA
Regardless of whether you're charged with felony or misdemeanor offenses, the court can take aggressive action when you don't appear in court as ordered.
A judge may sentence you to jail, and order you to pay fines and court fees.
A bench warrant may be issued for your arrest, meaning law enforcement officials could take you into custody at any time. Even as part of a routine traffic stop or request for your ID, you may be subject to arrest.
Your driver's license may be suspended until you do appear in court, and potentially after your trial.
The court may order bond revocation if you were released on your own recognizance or didn't post bond for other reasons. In turn, the judge could impose a bond requiring you to deposit funds with the court as opposed to remaining in custody until your trial date.
A Qualified Florida Criminal Lawyer Will Fight for Your Rights

When you're already facing charges in a Florida criminal matter, you risk even more severe legal consequences if you fail to appear in court. Despite the circumstances leading up to your absence, you still have rights, and a qualified attorney can help you present your case to obtain the best possible result. Fort Lauderdale lawyer Kevin J. Kulik has extensive experience in representing clients in a wide array of criminal matters, so please contact our office today for a confidential consultation.
Resource:
naplesnews.com/story/news/crime/2016/11/04/us-marshals-arrest-one-lees-most-wanted/93282254/