Police Body Cam Footage as Evidence in a Florida Criminal Case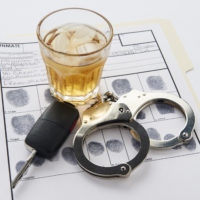 Law enforcement departments in Fort Lauderdale and throughout Florida are increasing their use of body cameras for two primary reasons:
To provide the criminal court system with more accurate evidence regarding the interactions between officers and individuals they detain as part of a stop or investigation; and,
To heighten accountability, as many departments come under fire for alleged violations of civil rights during police encounters.
Prosecutors and other members of the criminal law community agree that body cams can improve justice, while some civil rights organizations decry the technology. The argument of these opponents is that most of the video footage captured by body cameras is not part of the public record. In Florida, the statute providing for police body cameras exempts from public records any video which is obtained inside a home, healthcare facility, or any other place where a person has a reasonable expectation of privacy.
Body cam footage has the potential to be a considerable advantage if you stand accused of a crime; however, there are some drawbacks. You can trust a Florida criminal defense attorney to explain your rights and develop a solid strategy in your favor.
How Body Cam Footage Can Help Defendants in Florida Criminal Cases
Before dashboard and body cameras, the judge or jury would be faced with a "he said-she-said" situation. The finders of fact would review the officers' version of events in a police report or through testimony. They would also hear the defendant's side of the case. In such a situation, you are at a disadvantage as the accused since the police account – though subjective – tends to be more credible.
With body cams, there is an objective account of what happened. The footage evens the playing field. It can even favor the defendant in some cases where it corroborates the accused's version of events. In addition, the video can reveal whether there were any inappropriate actions by police or violations of your civil rights.
When Body Cam Video May Work Against You
The footage can also go in the other direction by verifying the police officer's account of the interaction. Under these circumstances, your defense strategy would be to block the body camera footage from being introduced as evidence. Certain rules regarding criminal procedure may consider the video as admissible for the prosecutor's case-in-chief. However, there are other rules and arguments that can be used to keep the footage out of the case. It may be overly prejudicial to your interests, in which case it could be tossed. 
Trust a Skilled Florida Defense Attorney to Help with Your Case 
If you were arrested on criminal charges in Florida, the body camera footage could be the key to guilty versus not guilty verdict. With the help of a knowledgeable criminal defense lawyer, you can gain access to the video and use it to your advantage. For more information on body cameras and how they work as evidence, please contact Fort Lauderdale attorney Kevin J. Kulik. We can schedule a confidential consultation to review your circumstances and discuss defense options.