Pre-Arrest Rights of a Suspect in Florida Sex Crimes Case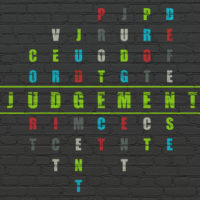 A sexual assault case has been under investigation at Florida Gulf Coast University since officials became aware of the incident on July 7, 2017, according to South Florida's News-Press.com. The victim reported the crime to her resident assistant, who passed on the allegations to the University Police Department with the intent of having the alleged assailant prosecuted. Authorities have limited their release of information related to the case, citing that the matter is an open investigation and that details would be available as appropriate under the circumstances. When a suspect has been identified, but not yet charged, the situation raises many questions about his or her pre-arrest rights under Florida law. 
Application of Miranda Rights 
Any time police have a person in custody, officers must inform the individual of his or her constitutional rights related to questioning. This is true whether they are interrogating a person at the station, at the scene of a crime, or on the street; the key is whether the person is in "custody," i.e., deprived of the freedom to act or leave the area. These rights are known as Miranda rights based upon the decision of the US Supreme Court, and they include:
The right to remain silent;
A notification that anything you say may be used against you in court;
The right to hire an attorney at any time; and,
A statement that a lawyer will be provided by the court if you so desire.

Statements During Pre-Arrest Questioning 
Officers must read you your Miranda rights if you're in custody, such as when you're under arrest; however, it's not necessary for police to make these statements during pre-arrest questioning. Therefore, anything you say at this point CAN be used against you if you're eventually placed under arrest. For this reason, providing responses to pre-arrest questioning can put you in a very difficult position. It's not uncommon for officers to avoid arresting someone they truly believe is a suspect – just to get that person to make incriminating statements that CAN be used in court. 
Your Right to an Attorney 
Regardless of whether you're under arrest or otherwise in custody, it's important to take advantage of your right to a lawyer. You can refuse to answer questions before or after you're arrested, but police may use pressure to convince you to provide responses. They're less likely to do so when an attorney is present.
A Florida Criminal Can Protect Your Interests Before an Arrest 
If you're under investigation for a crime, you're in a very precarious state when it comes to questioning and interviews by law enforcement. Officials can be very persistent in trying to extract information, but you do have rights regarding self-incrimination. No matter what the crime, you're entitled to remain silent about the accusations and take advantage of constitutional protections. For more information on pre-arrest rights during questioning or while under investigation, please contact the Fort Lauderdale offices of criminal defense attorney Kevin J. Kulik. Our legal team can answer your questions or schedule an initial consultation to discuss your case.
Resource:
news-press.com/story/news/2017/07/13/florida-gulf-coast-university-investigating-sexual-assault/475864001/