Proposed Reforms In Florida Juvenile Cases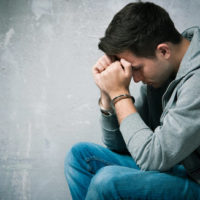 If criminal justice activists can persuade lawmakers to relax Florida law on the handling of juvenile cases, 2018 may be the year that a 28-year-old bill actually becomes law. According to a December 5, 2017 article in the Tallahassee Democrat, the Sunshine State's current juvenile crimes system is at odds with research on the benefits offered by laws that focus on rehabilitation instead of punishment. It is also bad for the economy since it stigmatizes some children with a criminal record before they even enter the work force. In fact, more than 1,200 minors were treated as adults in criminal cases in Florida, most of which were facing non-violent offenses. The proposed legislation would allow more children to continue with educational and career opportunities that they would otherwise be denied when branded as convicts. While the reform bill remains under discussion, it is important to understand the current state of Florida law on juvenile cases.
Direct File Versus Juvenile Justice System
 Prosecuting attorneys have two options when dealing with juvenile offenders.
A prosecutor can "direct file" a criminal case in a regular criminal court, where the minor will be treated as adult. The case proceeds the same as any other, with the presentation of evidence and requirement to prove the allegations beyond a reasonable doubt. If convicted, the offender faces fines, jail time, and other penalties. A prosecutor typically chooses this route for repeat juvenile offenders and those accused of serious crimes.
The prosecuting attorney can allow the case to go to Florida's juvenile justice system, where the process is quite different than direct file.
What Happens in Juvenile Cases
 Upon arrest, police deliver a minor to the Department of Juvenile Justice (DJJ), where he or she will be assessed to determine whether further detention or release to a parent is appropriate; the juvenile may be held where there is a danger to the public. From there:
An arraignment hearing is held, where officials will read the formal charges against the child. The juvenile may choose to plead guilty, not guilty, or no contest.
The parties will engage in discovery to exchange information related to the case, including testimony of witnesses, documents, and police reports.
A juvenile may take advantage of pretrial diversion programs, which may require community service, a letter of apology, counseling, and other conditions. Once complete, the charges may be dismissed.
It is possible for a minor may seek to work out a plea bargain with the prosecuting attorney. The charges are not dropped, but the potential penalties may be reduced.
The case proceeds to trial if the juvenile does not opt or qualify for pretrial diversion. If the court finds the defendant guilty, a judge will determine whether a sentence of probation or commitment is appropriate. Similar to incarceration, commitment can range from 30 days up to three years depending on the circumstances.
Talk to a Skilled Florida Criminal Defense Lawyer About Juvenile Cases
If you or your child is under 18 years old and facing charges, please contact For Lauderdale attorney Kevin J. Kulik to discuss your case.
Resource:
tallahassee.com/story/news/2017/12/05/new-crime-fighting-proposal-aims-stop-kids-being-tried-adults/923754001/