Recent US Supreme Court Ruling Expands Your Rights In A Florida Criminal Case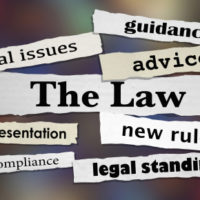 Though you may have heard the news or read the story at ABC Local 10 News, it is important to fully understand the implications of a recent opinion from the Supreme Court of the United States (SCOTUS). In short, the court's decision expands your constitutional right to privacy if you are charged with a crime and your activities are linked to your cell phone data. However, because of the significance of the finding in the June 22, 2018 ruling on Carpenter v. United States, you should read on for details. If you have been arrested for any type of criminal activity, you should also consult with a skilled Florida criminal defense lawyer who can tell you more about how the decision may apply to your constitutional rights.
Underlying Facts and History
After a months' long investigation into retail theft incidents, police arrested the defendant in Carpenter on charges of robbing stores that sell wireless devices, including cell phones. A key piece of evidence that enabled law enforcement to link the man to the crimes, was his cell phone data. Telecommunications providers capture and archive location data of their customers for billing and other legitimate business purposes. By gaining access to these details, officials have a virtual trail of where a user has been and when.
In addition to helping law enforcement make the arrest, the defendant's cell phone location data was also used to convict him at trial. Though he lost on appeal, the man took the case to SCOTUS on the grounds that police should have had a warrant to search his cell phone location data.
Requirements for a Warrantless Search
Courts have traditionally held that police must have a warrant to search places where people have a reasonable expectation of privacy, such as their homes and places of business. As the privacy doctrine has developed over the years, SCOTUS justices have ruled that law enforcement would not need a warrant to search a vehicle, since there is a lesser expectation of privacy in a vehicle. Until the recent ruling, there had been limited legal precedent on whether it is reasonable to assume cell phone records are private.
SCOTUS Ruling 
The court's finding in the Carpenter case is significant because the justices carved out a new constitutional protection more appropriate with searches in the digital age. The written opinion noted that cell phone data provides a clear view into a person's private life, including some very intimate information. The court sided with the defendant in finding that he had a reasonable expectation of privacy, so police would need a warrant to obtain the cell phone records.
As a result of the ruling, which applies across the US, the burden is on law enforcement to obtain a warrant before accessing cell phone data.
Discuss Warrants and Your Rights with a Florida Criminal Defense Attorney
If you were arrested for a crime and you believe your constitutional rights were violated, it is essential to work with an experienced criminal defense lawyer who understands the complicated issues at stake. For more information or to schedule a consultation, please contact the Fort Lauderdale, FL offices of attorney Kevin J. Kulik.
Resource:
local10.com/news/politics/supreme-court-warrant-generally-needed-to-track-cellphone-location-data