Resisting Officer Among Several Charges After Melbourne-Palm Bay, FL Crime Spree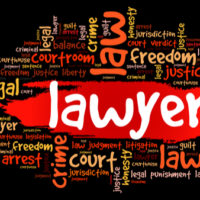 Palm Bay police arrested four people, two men and two male teens, in connection with a crime spree that took officers as far north as Eau Gallie Boulevard and as far south as Jupiter Drive. According to a January 27, 2018 article appearing in Florida Today, the group stole three cars, broke into four retail stores, and made off with an undisclosed amount of merchandise from a local pawn shop. The array of charges includes grand theft of a vehicle, burglary, and criminal mischief; there may be additional infractions for traffic violations, since the perpetrators crashed two of the three Ford Fusions they took from the car dealership. Plus, one man will face charges for resisting an officer, which may carry significant penalties, especially where violence is involved. An overview of this offense should be helpful if you have been arrested under similar circumstances, but you should trust your case with an experienced Florida criminal defense attorney.
 Resisting an Officer Under Florida Law
If you disrupt, obstruct, or oppose an official who is carrying out his or her legal obligations, you may be arrested for resisting a law enforcement officer. In addition to police officers, this definition includes sheriff's deputies, correctional officers, probation officers, or any official authorized to serve a subpoena or warrant.
Specific intent is required to obtain a conviction, so the prosecutor must prove that you engaged in conduct knowingly and willingly. The exact nature of the charges depends upon whether there was use or threat of violence while resisting. Therefore: 
Resisting Officer Without Violence: Where your resistance is passive, you may be charged with this crime as a First Degree Misdemeanor. A conviction may mean up to one year incarceration, a year on probation, and a maximum fine of $1,000.
Resisting Officer With Violence: If your actions constitute violence or a threat of violence against the law enforcement officer, the crime is a Third Degree Felony. A judge may sentence you to a maximum of five years in prison or probation, as well as a $5,000 maximum fine.
Defenses to Resisting an Officer Offenses: One key defense to resisting an officer, whether with or without violence, is self defense. Officers cannot use excessive force or brutality in connection with carrying out their legal duties. You may claim self defense if the alleged resistance actions were actually use of reasonable force in countering an official's conduct.
Also, note that there is one defense available for Resisting Officer Without Violence that is not available for the counterpart offense. If you did not use violence to resist, you may be able to claim as a defense that the arrest was later determined to be unlawful.
Talk to a Knowledgeable Florida Criminal Defense Attorney Today
If you are facing charges for Resisting an Officer, it is critical to retain a skilled criminal defense lawyer to fight for your rights. For more information on crimes involving law enforcement officers, please contact the Fort Lauderdale, FL office of attorney Kevin J. Kulik. We can answer your questions or schedule a confidential consultation to explain your legal options.
Resource:
floridatoday.com/story/news/crime/2018/01/27/police-charge-four-melbourne-palm-bay-crime-spree/1071950001/