Restoration Of Voting Rights After Felony Conviction In Florida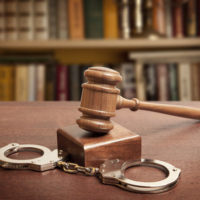 A controversial area of Florida law is once again in the spotlight, as proponents of a bill that restores felon voting rights made it through the last hurdle necessary to address the issue via a constitutional amendment. The Orlando Sentinel reported that Floridians for Fair Democracy gathered the number of signatures necessary to place the measure on the ballot for November 2018. Florida officials certified the initiative on January 23, 2018 and, if approved by 60 percent of voters, the amendment would restore the right to vote for felons who have served their sentences in full. The current law on restoring voting rights is as convoluted as it is controversial, so your best bet is to retain an experienced Florida defense attorney to avoid a felony conviction in the first place. Still, it is important to understand how it applies and what the potential changes will mean.
Current Law on Clemency
As it stands now, there is no automatic restoration of voting rights to felons convicted on any offenses, even those who have completed the terms of their sentences and probation conditions. Florida will only restore the voting rights for former felons if they complete a complicated, lengthy, and expensive clemency process through the state's executive branch. The most significant challenge to Executive Clemency is the seemingly arbitrary nature that Florida governors grant it. From 2007-2011, voting rights were restored in the cases of 155,000 individuals; in the six years since then, the number was 2,500.
Proposed Constitutional Amendment
If it passes, the amendment would automatically restore voting rights of all Floridians with felony convictions after completion of all sentencing requirements. There are exceptions for those convicted of murder or sex crimes; these individuals would still be permanently barred from voting, unless they go through the Executive Clemency process to restore the right to vote.
 Arguments on Both Sides of the Restoration Issue
 Proponents and opponents will continue to debate the constitutional amendment until election day, arguing for and against the measure.
PRO: Restoring voting rights to former felons who have paid their debt to society is a matter a fairness. They have fulfilled all duties that Florida required of them, so they should be entitled to a second chance to participate in democracy and their communities. Plus, the problem of disenfranchisement tends to affect certain minority groups disproportionately.
CON: The issue of restoring a former felon's voting rights should not be subject to constitutional amendment, as the matter is within the framework of the executive branch. In addition, restoring voting rights has the potential to alter Florida's electorate on partisan grounds that have nothing to do with fairness.
Retain a Florida Criminal Defense Attorney to Avoid or Reduce a Felony Conviction
Because Florida's current law only impacts convicted felons, you can avoid any issues with your voting rights by getting a reduction in the charges – or beating them entirely. With advice and counsel from a knowledgeable criminal defense attorney, you can obtain the best possible outcome in a criminal case. If you were arrested and want to know more about your options, please contact the Fort Lauderdale, FL office of attorney Kevin J. Kulik.
Resource:
orlandosentinel.com/news/politics/political-pulse/os-florida-felon-voting-rights-on-ballot-20180123-story.html