Road Rage and Leaving the Scene in Tampa Bay: Charges Filed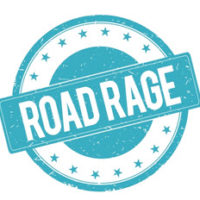 While it was fortunate that no one was injured in a recent road rage accident, there are still serious consequences for one man who was arrested for leaving the scene. According to an article in the Tampa Bay Reporter, the Florida Highway Patrol apprehended the suspect at his home on May 14, 2017, two days after the May 12 crash. FHP Troopers stated that the incident occurred on the I-4 entrance ramp just east of the I-275 interchange in Hillsborough County. A blue Jeep was traveling west, approaching a white van from the rear, when the van slowed to switch lanes. The driver of the Jeep passed the van, and moved in front of it before stopping suddenly. The van operator was unable to avoid a collision and crashed into the Jeep. After a confrontation, the Jeep driver sped off without complying with his legal obligations, leading to leaving the scene charges under Florida law. These cases carry serious consequences – even if no one's hurt – so consult with a criminal traffic violations lawyer about options for your defense.

Statutory Duties of Florida Drivers

Under Florida law, it's a crime to leave the scene of an accident and fail to comply with your statutory obligations, otherwise known as hit and run. The following duties apply to a driver when the collision involves property damage:
Safely stop;
Inform the other driver of name, address, and registration; and,
Provide any information as requested by responding law enforcement.
When the accident resulted in bodily injury or death to another person, you have additional obligations:
If it's clear that medical treatment is required or if someone requests it, you must offer reasonable assistance, including contacting first responders to provide medical care; and,
If the injured victim is not in a condition to accept your contact information and vehicle registration, you must report the incident to authorities.

Penalties for Hit and Run Conviction

Leaving the scene of an accident isn't just a traffic violation: It's a crime under Florida law. Therefore, certain criminal penalties apply:
Accidents Involving Property Damage Only: The charge is a second degree misdemeanor that includes a possible sentence of 60 days in jail and a $500 fine.
Accidents Involving Injury: This is a third degree felony that could lead to five years in prison, five years on probation, and a fine up to $5,000.
Accidents Involving Death: If you leave the scene and a person dies as a result of the accident, the charge is a first degree felony. You have up to 30 years in prison and a $10,000 fine.
In all cases, if it's determined that you were driving while drunk, your prison term is a mandatory minimum of two years.

Contact a Florida Criminal Traffic Violations Lawyer Right Away
Some traffic violations are actually criminal matters under Florida law, so it's important to discuss your case with a qualified attorney who has experience in these types of cases. Leaving the scene of an accident after property damage is a serious issue, as is a hit and run case where someone was injured in the accident. Still, you do have options for your defense and a lawyer can assist you in presenting evidence and arguments to fight the charges. Fort Lauderdale attorney Kevin J. Kulik has defended the interests of many clients in criminal traffic violation cases, so he has the background and experience to take on your matter. Please contact our office today for a confidential consultation or with questions about your situation.
Resource:
tbreporter.com/crime/fhp-charges-driver-tampa-road-rage-hit-run/