School's Back in Session for Florida Colleges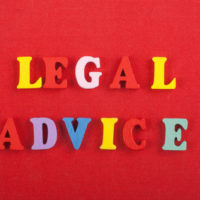 Classes will soon be in session at the numerous colleges and universities around South Florida, drawing in some students who are experiencing life outside the supervision of their parents for the first time. As you might expect, these young individuals can make mistakes, many of which can result in criminal consequences. If you're one of them – or are the parent of someone who's been arrested – legal representation is critical. Contact a Fort Lauderdale criminal lawyer right away, as the full range of consequences can extend much further than you may think.
Common College Crimes Police Fight Aggressively: It's no surprise to learn that the majority of arrests on South Florida college campuses involve violations of Florida's underage drinking law, which prohibits possession and consumption of alcohol by a person under 21 years of age. Other common alcohol-related offenses include public intoxication, violating open container laws, drunk and disorderly, and drunk driving. For these crimes, age is irrelevant – but could lead to multiple counts for individuals under the legal age.
In addition, sexual assault offenses are a significant problem among the college-aged crowd – both on and off campus. Younger individuals may misinterpret signs from a romantic interest, often fueled by the confidence that comes with alcohol consumption. Official law enforcement and campus police aggressively investigate and pursue sex crimes.
Other common college student crimes include drug offenses, theft crimes, and aggravated assault, charges which usually stem from bar fights.
Penalties and Other Implications for a Conviction: Obviously, the criminal sanctions for a conviction will depend upon the nature of the offense. Some first-time offenders for minor crimes may only receive a fine and probation. Serious drug crimes could lead to felony charges and prison time.
However, many college students may not be aware of other consequences that can result from criminal activity. Being arrested could lead to academic probation, while a conviction for some offenses may result in removal from the institution. Plus, there are long-term implications for the individual's future, such as:
Being forced to register as a sex offender;
Having a permanent criminal record;
A driver's license suspension;
Being ineligible for student loans and having current loans removed;
Disqualification for a professional license; and,
Many more.
Because the full range of consequences can be considerable, the best strategy is to try to avoid a conviction. There may be defenses available to the charges, or you may qualify for other programs. Some individuals may be eligible for deferred sentencing, which is a type of probation. Once you meet the terms designated by the court, the matter could be erased from your record.
Contact a Florida Criminal Defense Attorney Right Away
Don't let a mistake or error in judgment affect the rest of your life. You do have options to defend yourself against criminal charges, and you can maximize your legal alternatives when you have experienced counsel on your side. If you're a student who's been arrested or a parent, please contact attorney Kevin J. Kulik to discuss your case. We can set up a consultation at our Fort Lauderdale office to advise you on next steps.
Resource:
leg.state.fl.us/statutes/index.cfm?App_mode=Display_Statute&Search_String=&URL=0500-0599/0562/Sections/0562.111.html