Seizure And Forfeiture In Florida Drug Manufacturing Cases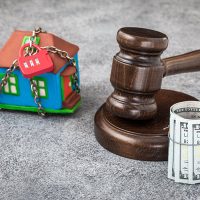 When it comes to drug manufacturing crimes in Florida, there are the penalties you expect. With the exception of lenient treatment for marijuana, production of controlled substances in violation of law is at minimum a Second Degree Felony. A conviction could lead to a maximum of 15 years in prison and a $10,000, but the presence of certain factors may result in harsher punishment. However, under the Florida Contraband Forfeiture Act, you may be facing additional ramifications that seem unfair and unconstitutional. This statute allows officials to seize any property allegedly used to violate state drug laws, since these items are deemed as being the instrument of criminal activity.
Unfortunately, law enforcement can be overzealous with their powers under seizure and forfeiture statutes. Retaining a Fort Lauderdale drug manufacturing attorney is essential for fighting the underlying charges, as well as protecting your interests in property that was retained by police. An overview of the laws may be helpful. 
Two Steps to Seizure and Forfeiture 
Officers cannot just show up, make an arrest, and take your personal property. They must first have a warrant supported by probable cause, which refers to a reasonable belief that a crime was committed or that evidence related to a crime is contained within the area to be searched. Assuming that an arrest for drug manufacturing meets these standards, there is still a two-step process for taking property. 
The seizure is the initial restraint upon property that takes it out of your control and/or possession. This act may occur at the time of your arrest, but law enforcement can seize items afterwards as they continue their investigation.
Forfeiture of the property occurs only after a court hearing is held to determine that officials can legally retain it – because of its use in committing the crime. The government is allowed to keep your property if it can prove by clear and convincing evidence that the article was used in connection with drug manufacturing. 
Items Commonly Subject to Seizure and Forfeiture 
In a drug manufacturing case, any item that could be used to create, grow, transport, produce, package, or process might be subject to the Florida Contraband Forfeiture Act. Besides the drugs themselves, some of the most common items seized by authorities include:
Plants, lighting equipment, fertilizer, soil, and other grow operation equipment;
An automobile, truck, or other motorized vehicle.
Equipment for processing controlled substances;
Guns or weapons for protecting criminal activities; and
Cash or any other items exchanged for drugs.
Officials can even seek seizure and forfeiture of real estate – including a home and land – when connected to drug crimes. 
A Broward County Drug Manufacturing Lawyer is Ready to Defend Your Rights 
Though officials have seizure and forfeiture powers, there are limits to what they can do and when. To learn more about how asset seizure and forfeiture laws work in drug crimes cases, please contact attorney Kevin J. Kulik. Our team has extensive experience representing individuals throughout South Florida, so we are happy to advise you on the details.
Source:
leg.state.fl.us/Statutes/index.cfm?App_mode=Display_Statute&Search_String=&URL=0900-0999/0932/Sections/0932.701.html