Serious Charges for Carrying a Gun in a Florida Airport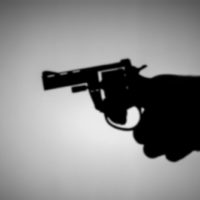 Floridians take their Second Amendment rights very seriously, but they also recognize that they have the responsibilities to comply with state statutes on concealed carry licensing and other requirements. One such law relates to airports, as it is unlawful to carry firearms within secured areas. Regardless of whether you have a permit, guns are off limits – both open and concealed. People who otherwise follow the law to the letter may find themselves in a tricky situation as they head through security checkpoints on the way to the gate.
If you are stopped by an agent of the Transportation Security Administration (TSA) at Fort Lauderdale-Hollywood International Airport, Palm Beach International Airport, or any other airfields around Broward County, you could be arrested on serious firearm-related offenses. Talk to a Florida gun crimes defense attorney about your situation, but some important information may help you through the encounter with airport officials.
Laws on Carrying a Firearm Inside an Airport: Under both Florida and federal law, you are prohibited from carrying a gun through a TSA security checkpoint. Regardless of whether you stow it in your carry on or on your body, an agent may arrest you and/or confiscate your firearm. Plus, TSA officials may decide to conduct a more in-depth investigation, which could lead to missing your flight.
Penalties for Carrying a Gun in an Airport: Though the details vary, you could be charged with a Third-Degree Felony for being in possession of a firearm in an airport. Your sentence may include up to five years' incarceration, five years on probation, a $5,000, or a combination of these. Though you may be able to work out a reduced sentence, you could still have a felony conviction on your record – which means you can no longer be in possession of a firearm.
Additional Considerations to Note: The TSA may hold you financially accountable for the efforts and resources related to carrying a firearm in the airport. The agency has been known to send a civil demand letter, seeking monetary damages for the inconvenience and delays you may have caused.
Another important note is that laws prohibiting carrying a gun in an airport are unrelated to transporting a firearm on a flight. You must place the gun in a checked bag, declare it, and follow other TSA rules. In addition, you should be aware of the concealed carry laws that apply in your destination. If you do not have a permit, or the jurisdiction does not recognize your Florida license, you could be committing a crime upon arrival.
Fight Gun Charges with the Help of a Skilled Florida Criminal Defense Lawyer
Both federal and state laws are tough on firearms crimes, especially as they apply to carrying a firearm in the airport. Your concealed carry permit is not a defense when you take a gun into a prohibited area. For more information on your rights, please contact attorney Kevin J. Kulik. We can answer your questions or schedule a confidential consultation at our Fort Lauderdale office.
Resource:
leg.state.fl.us/statutes/index.cfm?App_mode=Display_Statute&URL=0700-0799/0790/Sections/0790.06.html