Serious Domestic Battery By Strangulation Charges For Lake County, FL Man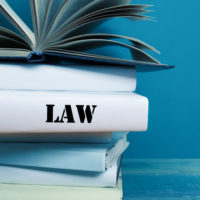 A domestic violence call led to serious charges for a Leesburg, Florida man, after Lake County Sheriff's Office deputies arrived at his home to find him injured and lying in the back of a pickup truck. On October 26, 2017, the Palm Beach Post reported that the accused man's wife made the 911 call because he came home drunk and tried to suffocate her. According to the victim, he threw her down on the bed and held his underwear over her mouth and nose so tightly that she believed she would die. In addition, the man made threats against the couple's son and claimed he wanted to burn down the house that the family shares. Florida law is tough on domestic violence offenses, especially in cases of Domestic Battery by Strangulation – which is one of the charges the Leesburg man faces.
Domestic Battery by Strangulation 
The Florida Criminal Code lays out different types of conduct that may amount to felony battery, but there is a specific provision that addresses Domestic Battery by Strangulation. The statute defines this offense as occurring when:
A person knowingly and intentionally interferes with the breach or blood circulation of a family member;
The individual does so by applying pressure on the throat or neck, or by blocking the nose or mouth; and,
The conduct creates a risk of harm or actually causes injury.
Note that family member includes a significant other, so it's not necessary that the victim be married to the offender. Plus, the victim could be a household member, making the crime applicable to individuals who are not even related.
Criminal Penalties
Domestic Battery by Strangulation is a third degree felony under Florida law, which means a person convicted of the crime may be sentenced to a maximum of five years in prison and/or on probation. Plus, there is a maximum fine of $5,000.
Additional Consequences for a Conviction
Beyond the penalties typically associated with criminal activity, there are other implications for a person convicted of Domestic Battery by Strangulation, including:
Mandatory incarceration if the victim suffers actual injuries;
A permanent criminal record, which does not qualify for record sealing or expungement as post-conviction relief; and,
Mandatory counseling for violent behavior.
Moreover, this type of domestic battery can make a person eligible for deportation in the context of immigration.
Trust a Skilled Criminal Defense Lawyer for Domestic Violence Cases
The severe penalties for a conviction on Domestic Battery by Strangulation demonstrate how seriously Florida law treats offenders – especially the additional consequences that go beyond jail time, probation, and fines. Still, one of the most problematic issues in domestic violence cases is the potential for individuals to assert allegations out of spite or for reasons unrelated to criminal activity. Considering the complexity of these offenses, it's critical to retain the services of a qualified, experienced attorney who will fight for your rights. For more information, please contact Fort Lauderdale criminal defense lawyer Kevin J. Kulik. We can answer your questions and tell you more about your options in domestic violence cases.
Resource:
palmbeachpost.com/news/crime–law/florida-man-charged-after-trying-strangle-wife-with-underwear/asHjt41ChllxK11ks38RAO/