Serious Nature Of Repeat DUI Charges In Florida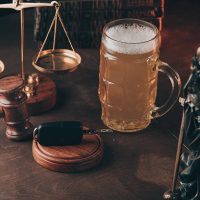 Whether you have heard from people you know or have been arrested for drunk driving in the past, you are probably familiar with the punishment if you are convicted. The penalties for a first-time violation of Florida law on Driving Under the Influence (DUI) include a sentence of up to six months in jail. Plus, you face a minimum fine of $500, though a judge could order up to $1,000. Aside from the criminal sanctions, your driver's license may be suspended for six months or more. These penalties can be even more severe in the presence of aggravating factors, such as a blood alcohol concentration (BAC) in excess of .15 percent or drunk driving with a child in the car.
However harsh these consequences seem, they pale in comparison to what you could face for subsequent arrests for DUI. Punishment increases significantly, so it is wise to work with a Fort Lauderdale repeat & felony DUI defense lawyer to ensure the best possible outcome. A summary of the laws should be convincing.
Sanctions for a Second DUI Conviction 
There are two separate approaches to sentencing after being convicted for drunk driving the second time in Florida. The distinction is the "lookback" period, i.e., the amount of time that has passed:
For a second DUI, you could be sentenced up to a maximum of 9 months in jail, plus 12 months of probation following incarceration. You could also receive a fine up to $2,000, ordered to install an ignition interlock device (IID) on your vehicle, and be order to 50 or more hours of community service.
If you are convicted for drunk driving a second time within 5 years from the first DUI conviction, the stakes are higher. Mandatory minimum sentencing applies, so the judge must order you to at least 10 days in jail; the maximum term of incarceration is still 9 months. 
You should note the extreme implications for your driving privileges related to the lookback period. A second DUI could mean a driver's license suspension up to a year; if it is within 5 years, there is a mandatory 5-year revocation.
Third and Subsequent Drunk Driving Cases 
A third DUI conviction also encompasses a two-tiered approach when the judge sentences you. The lookback period is 10 years from the previous DUI conviction, and there only needs to be one during this time. The mandatory minimum jail sentence is 30 days, but the judge could order up to 5 years in prison.
When it has been more than 10 years since your last DUI conviction, but you have two convictions in your history, you face up to 12 months in jail – but no mandatory minimums.
A Broward County Repeat DUI Defense Attorney Will Fight the Charges 
This overview on punishment and other consequences for subsequent drunk driving convictions is useful, but should also persuade you on the importance of retaining legal help. For additional details on repeat DUIs, please call 954.761.9411 or go online to set up a consultation with attorney Kevin J. Kulik in Fort Lauderdale.
Source:
leg.state.fl.us/statutes/index.cfm?App_mode=Display_Statute&URL=0300-0399/0316/Sections/0316.193.html