Severe Penalties For Hit & Run Accidents In Florida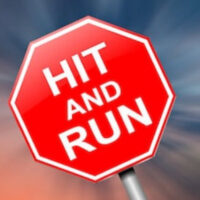 When you have been involved in a car accident and might be partly to blame, the urge to drive away can be strong. Even if you were not responsible for causing the crash, you might seek to flee the scene because you were tipsy or driving on a suspended license. Data from the Florida Department of Highway Safety and Motor Vehicles (FLHSMV) indicates that many motorists share your view: Nearly 25 percent of all collisions statewide involve a hit and run. Though most lead to property damage only, many of these crashes also cause serious bodily injury and fatalities.
With a focus on safety, Florida imposes harsh penalties on those who flee the scene of an accident. The offense is more than a traffic violation; it is a crime to violate laws that impose a duty to remain, exchange information, interact with police, and other legal obligations. You can trust a Fort Lauderdale hit and run lawyer to protect your interests, but you should understand the criminal sanctions if you are convicted.
Charges and Penalties Depend on Severity of the Crash 
The legal obligations imposed by Florida law apply to any type of collision, from a minor fender bender to serious multi-vehicle pileup. If you are convicted for leaving the scene without complying with your duties, the punishment depends upon the level of damage: 
Property Damage: When the only effects of the collision are damage to vehicles or property, the offense is a Second Degree Misdemeanor. You face up to 60 days' incarceration, a $500 fine, or both.
Serious Injuries: If the hit and run crash caused harm to a victim, you could be charged with a Second or Third Degree Felony depending on the underlying circumstances. A conviction could mean up to five years in prison and a $3,000 fine. In addition, your driver's license will be revoked for a minimum of three years.
Fatalities: It is a First Degree Felony to flee the scene of a fatal accident in Florida. After enactment of a law to stiffen penalties for this offense, mandatory minimum sentencing applies. A judge must sentence you to four years in prison, but you could face up to 30 years' incarceration and a maximum fine of $10,000. 
What to do if You Fled the Scene 
You should note at the outset that the hit and run offenses described above require evidence that your actions were intentional. The prosecution may have a tough time proving intent beyond a reasonable doubt, and there may be additional defenses. Therefore, your first priority should be contacting a lawyer who can advise you. In some cases, it may be a wise move to turn yourself in before a warrant is issued.
Speak to a Florida Hit & Run Defense Attorney About Your Options 
For more information on fleeing the scene and defense strategies, please contact attorney Kevin J. Kulik to set up a confidential consultation at our Fort Lauderdale office. After reviewing the details of your case, we can assist you with options to obtain the best possible outcome.
Resource:
flhsmv.gov/safety-center/driving-safety/hitrun/