Six Charged in Florida Arson-For-Profit Fraud Scam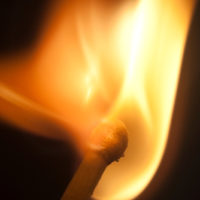 The Miami-Dade Police Department, with help from the state's Bureau of Fire and Arson Investigations, arrested three men and three women in connection with an arson-for-profit scam that illegally netted them approximately $187,000 in insurance proceeds. The Naples News reported on the joint investigation between the two agencies in a May 18, 2018 article, and outlined the details of the scheme. Certain members of the group would locate a home for rent, and set up a "straw" renter to lease the property. The tenant would procure a renter's insurance policy for the contents of the space, which would appear occupied through placement of furniture, clothing, and other personal items. Once the tenant settled in and the rental situation seemed legitimate, another member of the crew would state an accidental fire, enabling the straw renter to cash in on the insurance proceeds.
All suspects face multiple charges stemming from the arson-for-profit scheme, since the conduct violates both arson and fraud laws in Florida. A closer look demonstrates that the six individuals will face harsh penalties if convicted.
Overview of Arson Charges in Florida
You could be charged with arson if you intentionally cause damage to a structure through fire or explosion. There are also some special factors to consider:
The act of arson must be unlawful for a conviction. Burning your own property, in the absence of any criminal motive, is legal.
The definition of structure is quite broad under the statute, so it includes almost any type of building or enclosed area. Even a tent, vehicle, boat, or aircraft could be included in the legal definition.
If the structure is a dwelling or occupied, the crime becomes Aggravated Arson, which is a First Degree Felony.
Arson-for-Profit is a Fraud Crime
If you commit the crime of arson as part of a Scheme to Defraud, you could be charged with arson-for-profit. Generally, the offense involves a systematic course of conduct, engaged in for purposes of defrauding someone by misrepresentations. Specifically, arson-for-profit would be:
Intentionally damaging property through fire or explosion;
As part of a Scheme to Defraud an insurance company;
By making misrepresentations as to the true nature of the fire;
For purposes of obtaining property, in the form of insurance proceeds.
In the recent case out of Miami, the Scheme to Defraud was part of an Organized Fraud offense: There were multiple individuals participating and working to achieve a common, unlawful goal. The crime is punished according to the value of the property obtained, so the individuals will be charged with Organized Fraud of $50,000. As a First-Degree Felony, they face:
A maximum of 30 years' incarceration;
Up to 30 years on probation; and,
A maximum fine up to $10,000.
Rely on a Skilled Florida Lawyer to Defend Your Interests
Fraud is a serious crime, especially when combined with other criminal activity like arson. If you were arrested for arson-for-profit or any other type of fraud offense, you need an experienced criminal defense attorney to represent you in court. Please contact attorney Kevin J. Kulik with questions about fraud crimes or to schedule a free consultation. We can set up an appointment to review your legal defense options.
Resource:
naplesnews.com/story/news/crime/2018/05/18/bonfire-charges-result-alleged-arson-profit-scheme-swfl/624017002/