Social Media Helps Capture Two Teens Captured in Florida Crime Spree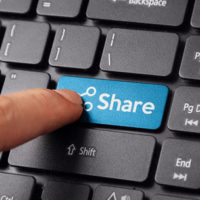 Two teens found out the hard way that crime and posting on social media don't mix, as the pair was arrested by police after a two-day spree of hit-and-run incidents, multiple burglaries and theft. Walton County, Florida's ABC News Channel 3 WEARTV reported that the two, both 18 years old and from Texas, are in jail after wreaking havoc all along the Gulf Coast. The duo used the Snapchat social media app to post images of their criminal activities, which ultimately contributed to police being able to locate and apprehend them. The story serves as a general reminder of what not to do on social media, and what happens when you post pictures and other content. The implications in the context of crimes are significant, so you'll need a knowledgeable Florida criminal defense attorney if your circumstances are similar.
Police Use of Social Media 
Law enforcement is developing innovating and creative ways to put social media to use in solving crimes. Sites like Snapchat, Facebook, Twitter, Instagram, and others are especially effective in investigations because:
Officers have access to the same tools, features, and permissions as the average user. They can go to a suspect's site and track movements, see who that person is communicating with, and determine what types of criminal activities are involved.
Police don't need a search warrant to investigate, with limited exceptions. Constitutional protections against illegal searches don't apply because the content is posted publicly, online, for the world to see.
Authorities don't need special equipment or site administrative rights to access information. They may have specialized training that an average user doesn't, but the technology is readily available.

Protect Your Rights 
To avoid divulging too much information that can be used against you, here are a few tips on how to protect your rights. 
Know That Anything You Share is Fair Game: Even when you've put privacy settings in place to restrict others from sharing your images of video, people can always take a simple screen shot of that content – and share it themselves.
Don't Brag About Criminal Acts: Many offenders make the mistake of boasting about their crimes to boost their reputations. This information can be used against you.
Avoid Communicating About Future Criminal Conduct: By sharing information about criminal activity, you're giving police a hint about your intentions.
Consult with a Florida Criminal Attorney About Your Options 
What you post on the internet and social media can almost always be available to the general public – including police who may be investigating criminal activity. The information can be used to locate you, arrest you, charge you, and convict you. Therefore, you should always be cautious about sharing information online. Still, if the damage is already done and you're facing charges, you'll need an experienced lawyer on your side to protect your rights. A prosecutor must still prove that you're guilty beyond a reasonable doubt, and an attorney can ensure you get your day in court. For more information on crimes and social media, please contact the Fort Lauderdale offices of attorney Kevin J. Kulik.
Resource:
weartv.com/news/local/texas-teens-who-recorded-alleged-crime-spree-on-snapchat-arrested-in-walton-county