Solid Criminal Defense is Essential for Florida Professionals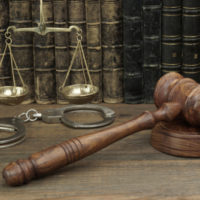 If you're arrested and convicted for a crime in Florida, you know that the potential criminal penalties include jail time, fines, and other sanctions. However, the stakes are higher if you hold a professional license issued by the Florida Department of Business and Professional Regulation (DBPR). A criminal conviction could affect your career and ability to work in your chosen field.
By working with a skilled Fort Lauderdale criminal attorney, your chances of fighting the charges and obtaining a favorable result increase significantly. Having solid legal counsel on your side may help you avoid the adverse consequences related to your professional license. Still, because of the serious implications, you should understand what you're up against in a criminal case.
Types of Licenses That Require Reporting: The specific requirements may vary according to the license you hold, but there's a good chance that you must report an arrest on criminal charges. Examples of professions with reporting requirements are:
Health care providers, including physicians, nurses, dentists, pharmacists, physical therapists, massage therapists, and many other occupants related to the medical field;
Attorneys;
Certified Public Accountants (CPAs);
Those in the educational environment, such as teachers, administrators, and counselors;
Real estate professionals;
Holders of a Commercial Driver's License (CDL);
Private investigators;
Individuals in the insurance industry;
Engineers;
Home inspectors;
Private investigators; and,
Many more.
In general, the DBPR – or other agency tasked with administering credentials in your field – will not take action until the case has been finally resolved. However, depending on the nature and severity of the crime, your credentials could be suspended or revoked. For instance, your license may be suspended for a DUI conviction; it could be revoked, and you may never work in the industry again, if you're convicted of a sex crime involving a child.
 Strategies for Defense in Florida Criminal Cases: The specific plan for fighting the charges will vary, and your criminal defense attorney will develop the best strategy available in your case. Some options may include:
You may have grounds to attack weaknesses in the prosecutor's case-in-chief. A prosecuting attorney must prove each element of a crime, subject to the beyond a reasonable doubt standard – which is a relatively high bar.
If there was a civil rights violation involved with the pre-arrest investigation or arrest, you may be able to claim unlawful search and seizure. Police must have probable cause to charge you or a warrant. By law, all evidence acquired pursuant a violation of your civil rights must be tossed out of court. Without key evidence, a prosecutor may not have a case.
You also have rights at the point of your arrest. Police must read your Miranda rights, including those regarding legal counsel and self-incrimination. A violation could lead to a dismissal of the charges.
Reach Out to an Experienced Florida Criminal Defense Lawyer
 For more information on how to fight criminal charges and protect your professional license, please contact Fort Lauderdale defense attorney Kevin J. Kulik. We can answer schedule a confidential consultation to review your situation and determine the best strategy for proceeding.