Some of the Most Dangerous Cities in the US are in South Florida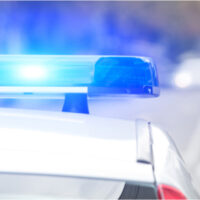 You expect crime rates around a big city like Miami to be relatively higher than smaller towns in Florida, and the statistics generally support this assumption. Three municipalities in South Florida made it into the Top 40 Most Dangerous Cities in the US, including Florida City, Opa Locka, and Riviera Beach. Any time a media outlet publishes data such as this, local authorities strive to turn things around by taking a tough, relentless approach to crime. From police on the streets to prosecutors in the court room, officials will be aggressive in pursuing alleged perpetrators.
In their overzealous efforts to improve crime statistics, law enforcement and other members of the criminal justice community make mistakes. Their errors can affect your civil rights, so it's essential to retain a Florida criminal defense attorney to advocate on your behalf. You can also read on for an overview of crime statistics in Florida and some information on what to do if you're arrested.
Crime Statistics in Florida for 2019: Overall, the crime rate across the state is higher than the national level. There were 33.24 crimes per 1,000 people, as compared to 52.48 per 1,000 nationwide. It's encouraging to know that there was a 4.2 percent decrease in violent crime and a 7.8 decrease in property-related crimes from 2018 to 2019. However, other statistics are troubling:
Opa Locka: There were 392 violent crimes committed in this suburb of Miami in 2019, bringing the crime rate above statewide levels at 23.97 per 1,000 residents.
Riviera Beach: When combining violent and property crimes in this municipality, the overall crime rate is almost double the figures for Florida. Riviera Beach had a rate of 50.44 per 1,000 residents.
Florida City: Crimes rates in this suburb west of US 1 are the highest among the top three municipalities named in the report. Together, the violent and property crime rate is 125.61 per 1,000 residents.
What To Do If You're Arrested on Florida Criminal Charges: From the initial moments of the police encounter, you do have rights – especially civil rights under the US and Florida Constitutions. Therefore, the first thing to do if you're under arrest is remain silent and refuse consent to a search, unless police have a warrant. In addition:
Don't answer or respond non-verbally to questioning.
Never resist arrest, either through your actions or words.
Do not fall for police interrogation tricks, such as the "good cop/bad cop" scenario that may encourage you to make incriminating statements.
Officers do NOT have the power to offer leniency at sentencing if you cooperate.
Immediately exercise your right to counsel. At the moment of your arrest, you should ask to contact a Florida criminal defense attorney. From that point, your lawyer can handle the process and will make sure you don't make any mistakes that can adversely affect your case.
Count on a Florida Criminal Defense Lawyer for Legal Assistance
If you were arrested on Florida criminal charges, experienced legal representation is crucial. An attorney will explore all options to defend your interests, so please contact Fort Lauderdale criminal attorney Kevin J. Kulik to learn more about how our team can help. We can schedule a no-cost consultation to answer your questions and develop a solid defense strategy.
Resource:
alarms.org/top-100-most-dangerous-cities-in-america/
https://www.kevinkuliklaw.com/pitfalls-and-precautions-on-going-pro-se-in-a-florida-criminal-case/