South Florida Group Says Sex Offender Registry Goes Too Far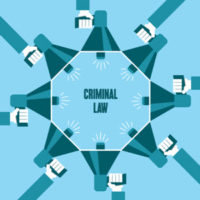 Florida has some of the most restrictive sex crimes laws on the books, but a South Florida group is putting pressure on lawmakers to make changes to the sexual offender registry system. Members of the Florida Action Committee think that various aspects of the laws are too broad and don't account for lesser offenses that deserve more lenient punishment. ABC's WEAR News 3 reports that the system is broken: It doesn't give meaningful information about registrants so the community isn't fully informed on the risks. There is no current legislation proposed to resolve the situation, so the current laws mandating registration remain in effect. If you've been accused of a Florida sex crime that may require registration as an offender, here's what you need to know.
Two Separate Classifications
Florida is one of a few states that have set up different classifications for registration, depending on the severity of the sex crime.
A sexual offender is a person who is convicted of a sex offense involving a minor, including child pornography, prostitution, sexual performance by a person under 18 years old, lewd and lascivious conduct, and other crimes designated by law.
A sexual predator is a person who has been convicted of a first degree felony sex crime, or two or more second degree felony sex crimes within 10 years. A court must specifically state that the person is a sexual predator in order for the status to apply.

Registration Requirements
Upon designation as a sexual offender or predator, the individual must register with law enforcement or the appropriate local authorities within 48 hours of establishing a residence. The following information is required:
Name, age, and date of birth;
Social Security number;
A physical description, including weight, height, and hair and eye color;
Current residential address and job location;
A description of the crime he or she committed, and the sentence details.

Restrictions on Work and Living Arrangements
State law imposes limitations on where a convicted sex offender may reside after serving a jail sentence. If the sex crime involved a child under 16 years old, that person cannot live within 1,000 feet of a school, day care center, park, or other locations where children frequent. However, local authorities may enact regulations that are even more restrictive. For example, Miami-Dade County rules ban certain sex offenders from living within 2,500 feet of these places. Plus, offenders cannot work in positions where children would often be present.

Talk to an Experienced Florida Sex Crime Lawyer

Florida's laws punishing sex crimes by jail time and fines are harsh, but a conviction can last long after you've served your sentence. Registration as a sex offender or predator is life-changing, having impacts on your job and where you live. Therefore, it's important to retain a skilled attorney to represent your interests and present appropriate defenses in court. Fort Lauderdale lawyer Kevin J. Kulik has represented clients in all types of sex crimes cases and will fight to obtain the best possible outcome. Please contact our office today for a confidential consultation.
Resource:
weartv.com/news/local/south-florida-group-proposes-change-to-state-sex-offender-registry