Spring Break Crime: Top Questions About Arrests in Florida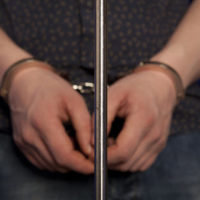 It's common for police to step up enforcement of alcohol and drug related offenses when Spring Break rolls around each year, but 2017 efforts around Panama City Beach are aimed at preventing more violent crimes: Two weekends of shootings and armed robberies in March prompted law enforcement to crack down on offenders, according to a NWF Daily News article. As of March 28, 2017, 10 men were in custody in Bay County Jail, resulting from a series of shootings that left one man dead. In a statement, police mentioned that they were adding shifts of officers to cover smaller motels and parking lots, which seemed to be the focus of the criminal activity. You do have rights if you're arrested, and some answers to the most common questions should be helpful as you work with a Florida criminal attorney to defend your interests.
What is an arrest?
You must be actually taken into custody to qualify as an "arrest," though it's not necessary for an officer to transport you to a police station. If you are not free to leave the scene where you're detained, this situation may be considered an arrest. Being held during a short period so that officials may question you does not rise to the level of an arrest, if they have reason to believe you may be involved with a crime.
Can I refuse to answer questions?
Once under arrest, you're not required to answer any questions except to provide identification information. Police must notify you of your rights before they can legally ask you questions, and you may refuse to respond. You can also request to speak with a lawyer. If you do choose to answer questions, this information may be used against you in court because you've voluntarily given up your rights.

How does bail work?
In some cases, you may be released from jail and allowed to remain free until the date of your full trial on the charges. In exchange for your freedom, you promise to attend all future court hearings and you deposit bail as a sort of insurance policy in the event that you fail to appear. In bail proceedings, a judge will look to the seriousness of the offense and your criminal history. For certain violent crimes, you may be held until your trial date.
When should I contact a Florida criminal defense attorney?

In short, right away. Unless you have a criminal law background, you could make severe mistakes as you're confronted by police and the consequences of these errors are harsh. Florida takes crime very seriously, especially during Spring Break, and you could be facing stiff fines, long prison terms, and tough probation penalties. If you have a tough criminal defense attorney on your side, your chances of a favorable outcome greatly improve. For more information on what to do – and not do – if you're arrested, please contact the Fort Lauderdale offices of attorney Kevin J. Kulik. One of our lawyers can answer additional questions or schedule an appoint to consult about your defense options.
Resource:
nwfdailynews.com/news/20170329/cracking-down-on-spring-break-crime