Statistics On Identity Theft Offenses And Convictions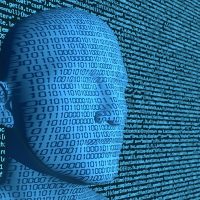 Identity theft has been a serious problem for decades, and the increased reliance on internet and telecommunications networks has only heightened the potential for massive fraud schemes. Data compiled from multiple sources reveals some interesting trends regarding identity theft in Florida and across the US:
Around 9 million Americans have their identities stolen every year.
Florida ranks #2 in the US for identity theft complaints, at almost 40,000 reports filed with various agencies.
The most common schemes for stealing personal identification information are skimming and phishing, but old school "dumpster diving" also turns up usable details.
However, the statistics also show that officials have difficulties with arrests and convictions for identity theft. This phenomenon could be a product of multiple factors, including challenges with investigating and apprehending offenders. It could also be the result of skilled legal representation from a Fort Lauderdale internet crimes lawyer. Some details on identity theft cases and penalties should convince you that a solid defense is critical. 
Most Common Crimes Associated with Identity Theft 
At its core, identity theft is a form of fraud because the objective is to steal someone's personal identification information to gain access to something of value. Identity theft is typically a precursor to accomplishing the following types of schemes:
Tax fraud, either to evade or reduce the amount due;
Credit card fraud, which may involve using someone else's care or taking the victim's information to open a new account;
Utility fraud, especially use of someone's personal data to open a new phone line AND obtain a new device;
Bank and lending fraud, which enables a person to gain access to the accounts of the victim; and
Government benefits fraud, including false statements to receive Medicaid/Medicare, Social Security disability, unemployment, and many others.
Penalties in Identity Theft Cases 
You may not be surprised to learn that identity theft cases often fall under federal jurisdiction, and many people assume this is due to use of telecommunications networks – triggering wire fraud statutes. In truth, many of these cases fall under the federal Identity Theft and Assumption Deterrence Act. If convicted, you could face up to 15 years in prison, a fine, and an order for restitution; you will be forced to pay back victims of identity theft, plus interest.
For convictions under other federal statutes, punishment for a conviction could be a maximum of 30 years' incarceration. Note that many of these laws impose penalties based upon the number of counts, which could range into the hundreds in some identity theft schemes. 
A South Florida Internet Crimes Attorney Can Advise You on Defense Options 
It may be the case that government officials have difficulty in making arrests and getting convictions for identity theft, but you can expect them to aggressively pursue charges when they do apprehend a suspect. Because of the harsh penalties, you need experienced legal representation on your side. To learn how our team can help, please contact attorney Kevin J. Kulik. We can schedule a consultation at our offices in Fort Lauderdale to review your case.
Source:
policyadvice.net/insurance/insights/identity-theft-statistics/