Statute of Limitations on Florida Criminal Cases: An Overview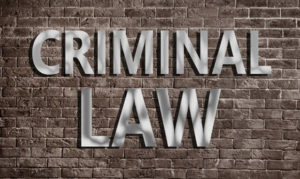 Officials at the Broward County Sheriff's Office in Fort Lauderdale must have been shocked when they received a call from an out-of-state police department, stating that a man was confessing to a murder he committed in 2002. As reported by Fox News, the man has been extradited to Florida to face charges in the case. Because the matter is 14 years old, you might wonder how authorities can still pursue first-degree murder charges after so much time has passed. A criminal defense attorney can tell you the specifics on the time limitation for bringing a criminal case, otherwise known as the statute of limitations in Florida. However, here are the answers to the most common questions.
How does a statute of limitations work?
The statute is a time limitation which prohibits a prosecuting attorney from bringing criminal charges for a crime committed more than a designated number of years ago. After the time period is over, a criminal case cannot be initiated, so the statute of limitations acts as a defense to the offense. The number of years depends on the alleged crime, with more violent crimes being subject to a longer statute of limitations.

Why does Florida have a statute of limitations on crimes?
The whole point of a statute of limitations is that it makes criminal trials more fair. Evidence of a crime can deteriorate over time, so certain facts that may exonerate a criminal defendant may not exist a few years down the road. Plus, the recollections of witnesses fade as the years pass. The criminal trial process is more equitable when evidence is intact and testimony is within recent memory.

What is the statute of limitations in Florida criminal cases?
More serious, violent offenses do not have a statute of limitations: Crimes that are punishable by the death sentence or life in prison can be prosecuted at any time – even years after the incident. Other statutes of limitations include:
First Degree Felony: Four years;
Felonies of Lesser Degree: Three years;
First Degree Misdemeanor: Two years; and,
Second Degree Misdemeanor: One year.
In addition, there are laws that provide specific statutes of limitations for abuse of the elderly or disabled individuals, violations of securities transactions, and certain sex crimes.

When does the statute of limitations start?
The clock starts ticking when a person commits a crime, and a prosecuting attorney has the designated amount of time to file charges; the trial does not need to be completed within the statute of limitations. There are exceptions that put the time period on hold, which is why it's important to take with an attorney about your case.
Contact a Qualified Defense Attorney in Fort Lauderdale

If you've been charged with a crime that is several years old, you may be able to argue the statute of limitations as a defense. However, the law regarding the statute of limitations is complex if you don't have a legal background. An experienced criminal attorney can help you raise any timing issues and present other defenses in your case to ensure the best possible outcome. For more information on the statute of limitations in Florida, please contact Fort Lauderdale lawyer Kevin J. Kulik to discuss your situation.
Resource:
foxnews.com/us/2016/09/08/florida-authorities-say-iowa-man-admits-14-year-old-slaying.html